VIDI grants for econometrician Spierdijk and business expert Beugelsdijk
May 23, 2012
Two professors from the University of Groningen, Professor Laura Spierdijk and Professor Sjoerd Beugelsdijk, have each been awarded an € 800,000 VIDI grant from NWO, it was announced today. NWO awards VIDI grants to researchers conducting demonstrably innovative research. Spierdijk's research contributes to the discussion about the reformation of the banking sector, and Beugelsdijk researches the relationship between culture and economics.
'We warmly congratulate our colleagues on this achievement', says Harry Garretsen, Dean of the Faculty of Economics and Business. 'In recent years FEB has given high priority to improving the results in the various NWO programmes and we are delighted that this policy is now bearing fruit. The recent grants for Romeijnders and Van der Vlerk within the Research Talent programme can also be seen in this light.'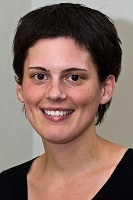 Spierdijk:
Banking competition and macroeconomic performance
Since the financial and economic crisis, it has become clear that substantial reform is needed to develop a healthy banking sector. 'But there are two opposing streams in the debate about what these reforms should be', says Professor Laura Spierdijk, 'and one of the discussion points is the role of competition between banks. Proponents of the first stream state that increased competition would force banks to take more risks, thus increasing the dangers of banks going bust. They are in favour of a strongly regulated banking sector with limited competition between banks. Others claim that more competition between banks would lead to more economic growth, for example through lower borrowing charges for consumers and businesses. They also think that the banking sector should be further liberalized.' Spierdijk's research analyses the effect of bank competition on the economy with the help of a new competition measure, still under development, and will thus contribute to the discussion on the restructuring of the banking sector.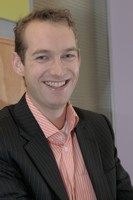 Beugelsdijk:
On our way to a valuable and ethical economy
Norms and values have a major influence on the economic decisions people make. Economists and business experts know that cultural differences matter, but how exactly is not known. Sjoerd Beugelsdijk's research concentrates on unravelling the relationship between culture and economics.
Curriculum vitae
Laura Spierdijk (1976) graduated with distinction in both Econometrics and Mathematics at VU University Amsterdam and gained her PhD at Tilburg in 2003 with a thesis on major share transactions at the New York Stock Exchange. Spierdijk then went to work for the Pensions and Insurance Supervisory Authority of the Netherlands (now De Nederlandsche Bank) and the University of Twente, until she was appointed as a Rosalind Franklin Fellow at the Econometrics Department of the University of Groningen in 2006. In 2010, Laura Spierdijk was appointed Tenure-Track Professor in The Econometrics of Pensions, Insurance and Finance. Spierdijk is specialized in particular in quantitative risk management for banks, pension funds and insurance brokers.
Sjoerd Beugelsdijk (1976) studied Economics at the University of Tilburg, where he gained a PhD in 2003 with a thesis on the relationship between culture and economic development.
Between 2005 and 2009, when he was appointed professor of International Business and Management at the Faculty of Economics and Business of the University of Groningen, he worked as associate professor at Radboud University Nijmegen.
In 2008 Beugelsdijk was awarded an NWO VENI grant.
The professor is specialized in the relationship between culture (norms and values) and economic outcomes, in particular how cultural differences influence economic cooperation.
| | |
| --- | --- |
| Last modified: | 24 September 2021 10.50 a.m. |