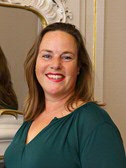 Dr. Margriet Hoogvliet in de Universiteitsbibliotheek, Groningen: Wat gebeurt er eigenlijk als je een boek leest?
Wat wil het boek? Soms probeert het formaat van het boek, de indeling, of de decoratie je leesgedrag te sturen. We hebben het over handelingen die je verricht tijdens het lezen en misschien zelfs het lezen van een boek in een middeleeuws bad. Verder bespreken we het aanwijzingen in middeleeuwse teksten die je de omgang met boeken en leestechnieken proberen aan te leren. En wat doet het lezen van een boek precies met je lichaam en je brein?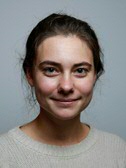 Anna de Bruyn MA in het Huis van het Boek, Den Haag: Myth busting: geletterdheid en de drukpers
Middeleeuwse boeken worden omgeven door mythes: middeleeuwers zouden niet kunnen lezen, alleen monniken en dan enkel in het Latijn. Pas met de opkomst van de boekdrukkunst zouden boeken in de volkstaal toegankelijk worden. In deze aflevering nemen we deze ideeën onder loep. Was het echt zo slecht gesteld met de geletterdheid in de Middeleeuwen? Of leerden kinderen ook al lezen? Wat werd er zoal gelezen? En wat veranderde er toen de drukpers in Europa zijn intrede deed?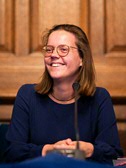 Dr. Renske Hoff in de Librije, Zutphen: Informatiemanagement in de Middeleeuwen
Mensen hebben het wel eens over 'information overload': het idee dat er door digitale media zóveel informatie beschikbaar is, dat dat stress oplevert. Die stress was ook middeleeuwers niet ongewoon. In deze podcast worden diverse middelen en technieken besproken die in de middeleeuwen werden gebruikt om informatie te vinden, te sorteren, te verwerken en te delen.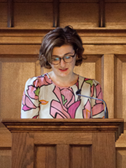 Professor Sabrina Corbellini in Forumbibliotheek, Groningen: De magie van het lezen
Wat gebeurt als mensen een boek in handen krijgen? Waarom is lezen is belangrijk in onze huidige maatschappij? Wat is nodig om de "magische werking" van boeken en lezen te ontdekken? En hoe kunnen onderzoekers deze magie van het lezen in het verleden en in het heden bestuderen?
| | |
| --- | --- |
| Laatst gewijzigd: | 13 maart 2023 15:21 |