Zpannend Zernike: Open Day Kapteyn Instituut & SRON
| | |
| --- | --- |
| When: | Su 06-10-2019 12:00 - 17:00 |
| Where: | Kapteyn Instituut, SRON, Landleven 12, Groningen |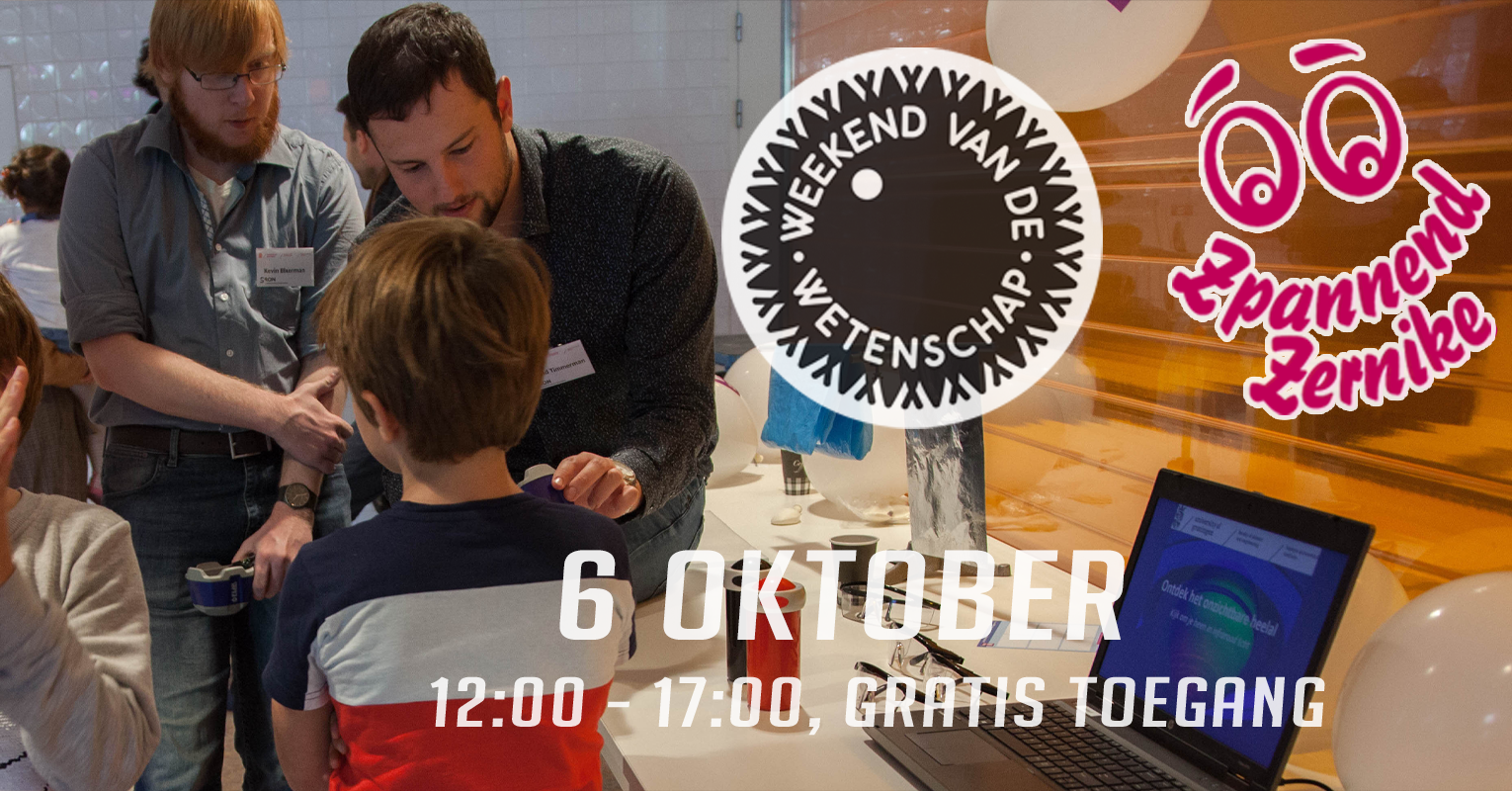 The Kapteyn Institute and SRON are open to visitors of Zpannend Zernike on Sunday 6 October.
Have you always been fascinated by the Sun, planets and stars? Come and see!
The Sun is a fairly ordinary star, one bright spot in a gigantic star city of billions of stars, which we call "The Milky Way." About half of those stars also have planets, just like in our solar system. And our Milky Way is just one of many billions of galaxies! Astronomers from the Kapteyn Institute study all these special objects in the universe.
Do you have questions about the universe, or do you want to know what an astronomer does? Ask the astronomer at the Open Day! In good weather you can admire the Sun through telescopes with special sun filters. For children there is a craft corner about the universe and space travel. Astronomers show you with exciting experiments how different things are in space, and how we can look at other planets, stars and galaxies deep in the universe with telescopes. And for a journey of discovery through the universe, go to the Kapteyn mobile planetarium in the Bernoulliborg.
The Kapteyn Institute and SRON Netherlands Institute for Space Research have been working together for decades and can be visited together during Zpannend Zernike.

----------------------------------------------------------------------------------------
Detailed program of the day will follow