Education
The Science, Business & Policy programme lasts exactly one year and consists of the following components.
---
Introduction Science, Business & Policy
This introduction programme consists of two modules, each worth 10 ECTS:
Together, these courses constitute an intensive introduction course in which you learn about economics, business, management and policy design. You will develop management skills to solve business cases and to design and implement innovative policies. The projects are real-life problems and are delivered by the staff. In the business module, a business company will give you a business problem to solve, while in the policy module, you will be given a societal subject which you have to explore. You will work in teams while doing assignments, and you will be extensively trained in planning, group work and writing a report.
For a schedule of these courses, please refer to the Faculty Roster.
---
Work Placement Science, Business & Policy (40 ECTS, 6 months)
During the Work Placement, you will play the role of scientific advisor; you will examine how scientific knowledge can best be used in a business or policy setting. You will learn to use consulting skills, to know and recognise organisational cultures and to undertake a business or policy analysis. At the end of the work placement, you will have valuable work experience in a multidisciplinary environment. Work placements abroad will usually take you more time and effort to organise, but they are certainly encouraged!
---
One-year scheme
In addition to your SBP year, you will follow a regular 60 ECTS master year, containing at least one scientific research project. Thus, the total master degree programme will take two years (120 ECTS). Most students do the SBP track in the second year of their master. The scheme is as follows: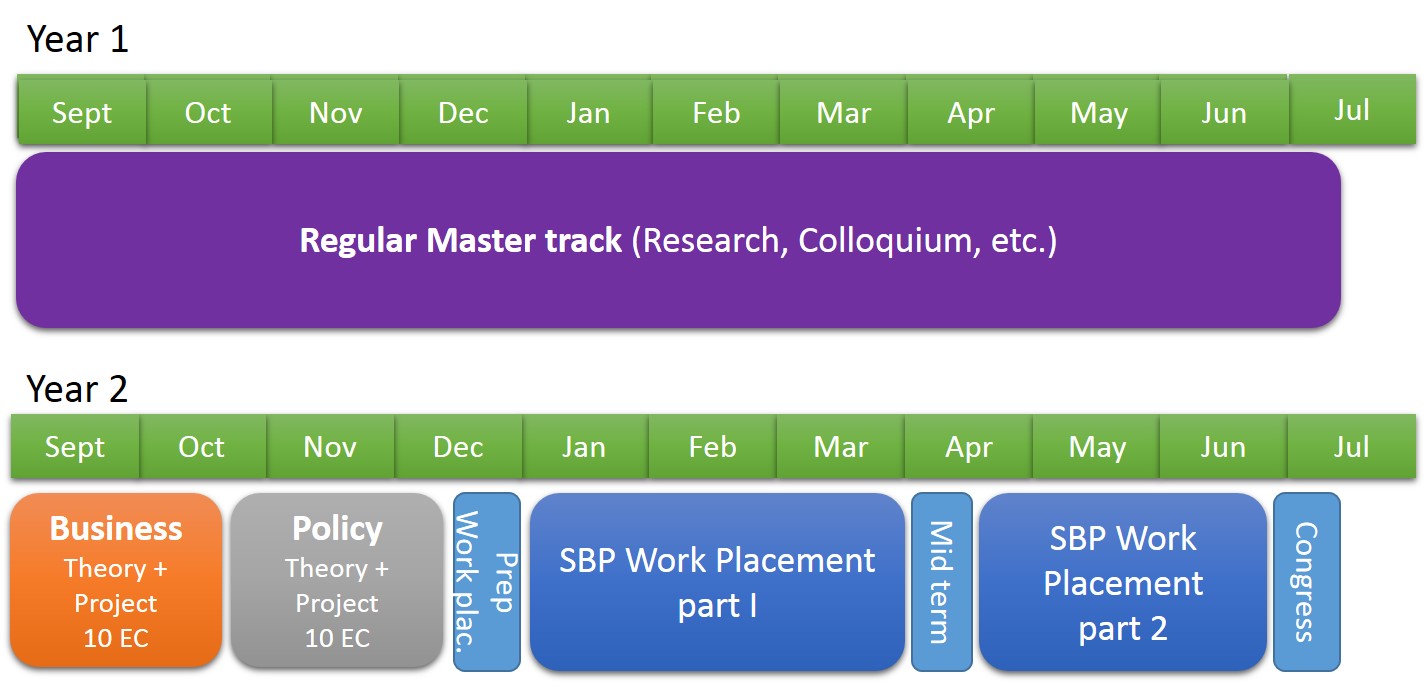 ---
Two-year scheme
A two-year programme is also possible (see diagram below).
You are allowed to take the two 10 ECTS courses of the SBP-track even during the first year of your master, which may be useful in case you are planning to conduct your work placement abroad or if you are unsure in which direction you would like to specialize. The subsequent SBP work placement (40 ECTS), however, may only be conducted during the second year of the master, because it has an entry requirement: you must have successfully completed your scientific master research project.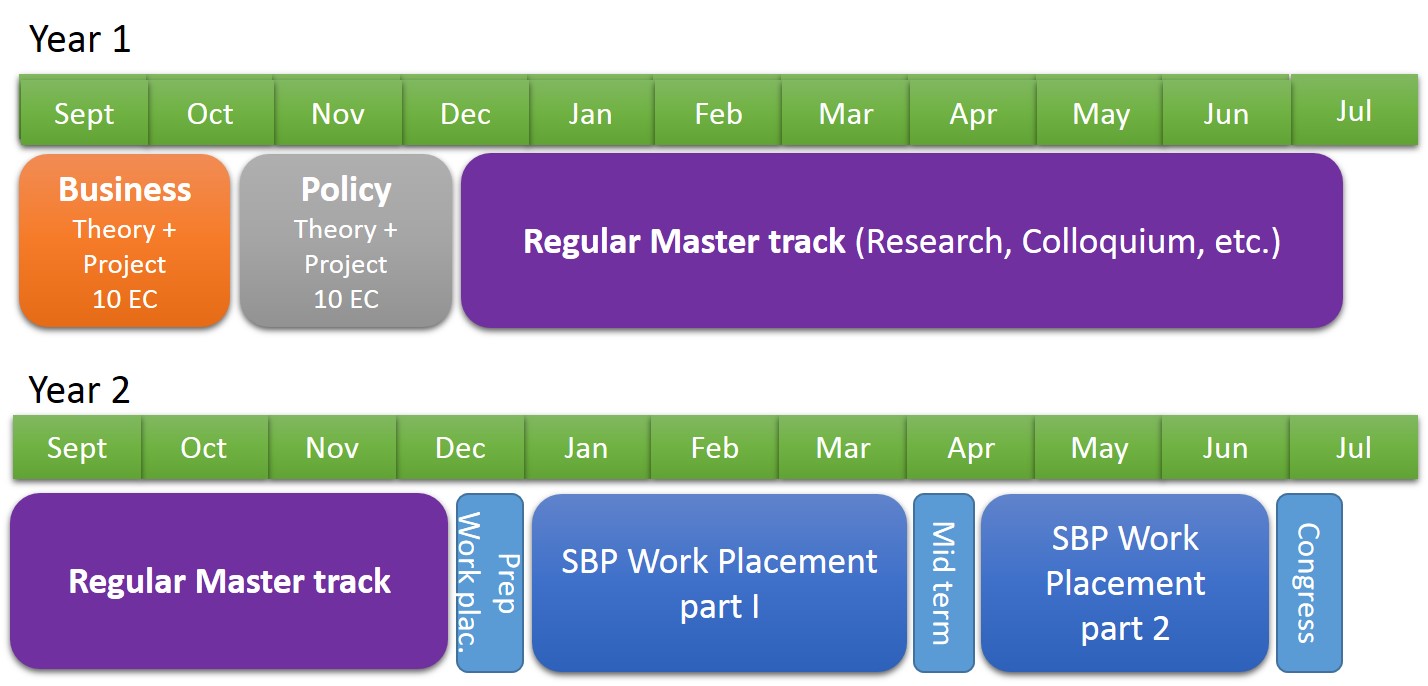 | | |
| --- | --- |
| Last modified: | 21 October 2021 2.54 p.m. |