Chair group on History and Theory of International Relations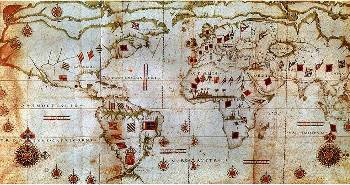 Research in History and Theory of International Relations (HTIR) focuses on the intersections between (international) political, cultural, and social theory and the historicisation of international relations. It focuses on two thematic priorities: Modes of reasoning about order, power and governance, and the Politics of global Connectivities. The group develops a rich and innovative interdisciplinary framework which includes ethnographic and cultural research (Doortmont), genealogy (Costa Lopez, Lobo-Guerrero, Herborth), historical epistemology (Lobo-Guerrero, Costa Lopez, Alt), operative social and political theory (Herborth, Lobo-Guerrero, Alt), and biography (Meijer, Doortmont). Expertise spans from the medieval, early modern, modern and contemporary periods as well as the social and human sciences.
The group organises the Groningen Lectures on Modes of Reasoning, in which world leading intellectuals reflect on historical and contemporary modes of reasoning order and power, holds a weekly colloquium on work in progress, and holds regular workshops on its thematic priorities.
| | |
| --- | --- |
| Last modified: | 15 April 2020 11.13 a.m. |