Flow-vo: Onderzoek naar schoolloopbanen in het voortgezet onderwijs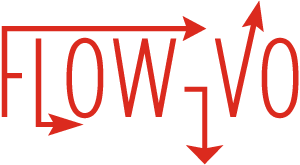 In het Flow-vo-project wordt onderzocht of gekozen schoolloopbanen verklaard kunnen worden uit de feitelijke, aangeboden en aanbevolen keuzemogelijkheden binnen een school. Daarnaast wordt onderzocht of de profielkeuze van leerlingen verklaard kan worden uit de mate waarin leerlingen bekend zijn met de keuzemogelijkheden, hun schoolprestaties en de keuzemogelijkheden die leerlingen acceptabel zouden vinden.
Het project zoekt op dit moment nog scholen die willen deelnemen aan dit onderzoek. Heeft u interesse? U vindt meer informatie in deze flyer.
Medewerkers
Monique Dijks (promovenda)
Inge Wichgers (promovenda)
Hanke Korpershoek
Matthijs Warrens
Roel Bosker
| | |
| --- | --- |
| Laatst gewijzigd: | 17 september 2018 09:27 |