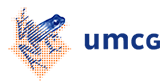 Bone, Joint & Tendon Care
2022 Date to be announced
Dates

To be announced

Application Deadline
1 April
Level
BA/MA/PhD/Postdoc/Practitioners
Coordinators
Prof. dr. P.C. (Paul) Jutte

Fee

1st Package : 600 euros

2nd Package : 750 euros

Read here more about the fees!
The goal of this third edition of our summer school in Bone, Joint & Tendon Care (BJTC) is to teach a yearly, English taught, a 7-day programme using a multidisciplinary approach to the subject of healthy aging and movement disorders. It consists of both an educational programme and a social programme. The BJTC will be hosted by the University Medical Center Groningen and University of Groningen, in collaboration with all departments involved with movement and exercise (Orthopaedics, Sport and Exercise Medicine, Human Movement Sciences and Rehabilitation Medicine).
The educational programme will include interactive lectures by specialist doctors from the departments of orthopaedic surgery, traumatology, sport and exercise medicine and rehabilitation medicine. The main themes these lectures will be encompassed in are:
• Physiology of Ageing
• Joint wear and replacement
• Ageing and Fractures
• Benefits of exercise
Furthermore, there will be fun workshops where the knowledge learned during the lectures will be put into practice through anatomical dissections and the use of novel modern-age technology to name a few!
Lastly, besides the educational programme, we will have a strong social one with many activities to ensure a week of fun! You will get to know the other international participants both inside and outside the hospital. We will share lovely meals in the city center and experience Dutch culture at its finest both in Groningen and in Amsterdam where we will spend two days at the end of the week!
At the end of the course, participants will be rewarded with a certificate justifying their attendance and participation equivalent to 2 ECTS.
| | |
| --- | --- |
| Last modified: | 02 September 2021 11.37 a.m. |