How to improve labour market integration of refugees
| | |
| --- | --- |
| Date: | 16 March 2021 |
| Author: | Ronja Reijngoud |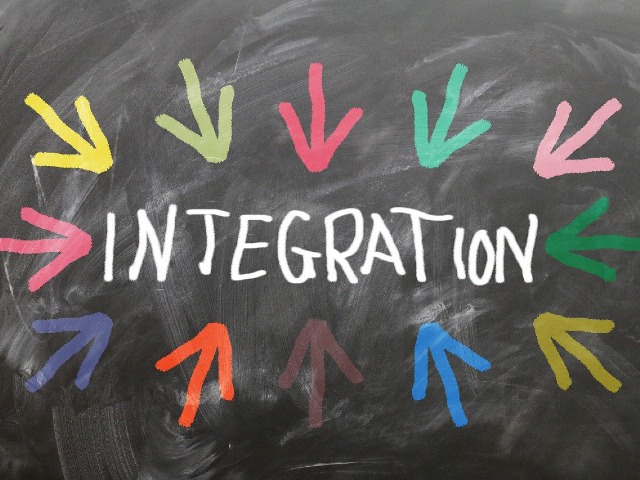 Why this topic?
Refugee integration is a pressing issue because there are many people from countries such as Syria and Eritrea who have fled to the Netherlands over the past few years and who now need to find their way in Dutch society.


In order for people to integrate, it is important that they gain work experience or participate in society in some other form as it facilitates language learning, paves the way for financial independence and exposes them to Dutch natives (and vice versa ☺).
Literature review, interviews and group discussions
I reviewed both scientific literature on refugee integration and evaluation reports of labour market integration initiatives. In addition to this literature review, I also conducted interviews and led group discussions with various stakeholders such as policy makers, teachers of integration courses and mentors of refugees who have a refugee background themselves.
Building bridges
People can have very differing views on refugee integration depending on the position they are in. To illustrate, whereas an ex-refugee I spoke to felt that refugees' capacities are often overlooked when they first enter the labour market, others whom I interviewed and who provided guidance to refugees felt that they took these into account to the best of their abilities. This taught me that it is important to build bridges between these various perspectives by detailing and making it insightful why people feel the way they do.
Research in practice
Right now the municipality of Groningen is developing the 'Module Arbeidsmarkt en Participatie', a programme that tackles refugees' labour market integration. My research serves as input for this process because I provide a good overview of the reasons why refugees' labour market integration has not improved over the last few years. I also give pointers as to how integration can be improved in the future. For example, I suggest that work experience matches someone's interests and that refugees should work in close proximity of Dutch people with whom they can practice their Dutch. This does not always happen!
Lessons learnt
I enjoyed this research because I care about refugee-related issues and work is an integral part of life and of integration. I also spoke to a number of people who are passionate about improving refugees' situation for the better. In addition to being inspired, these conversations taught me a lot about what it is like for refugees to arrive in the Netherlands and build a life from scratch under difficult circumstances.
Incorporate findings
I hope that the municipality of Groningen will incorporate findings of my research into the Module Arbeidsmarkt en Participatie. Luckily, the municipality welcomes new ideas and perspectives, as evidenced by their willingness to work with me and the opportunities they have given me to present my research on several occasions.
What's next?
At the moment I am looking for a job. Ideally, I would like to be a junior researcher or a project employee for a NGO or a (public) research institute. I am still very much interested in refugee-related issues and it would be great if I can work on a project that facilitates (labour market) integration. That being said, I would be happy to work on any project that fosters people's health and wellbeing and that allows me to use the analytical abilities that I have developed during the Research Master in Behavioural and Social Sciences at the University of Groningen!
About the author
Ronja Reijngoud