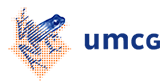 Tom J de Koning, MD, PhD
Principal investigator, Inborn errors of metabolism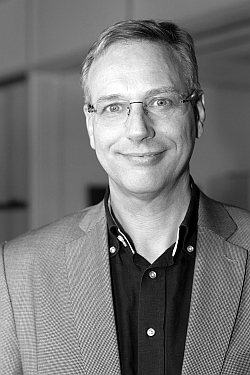 MSc in Medicine 1987, MD 1990, Specialization in Pediatrics 1996, Specialization in Inborn Errors of Metabolism 1999
PhD thesis: 3-Phosphoglycerate dehydrogenase in disease and development, Utrecht University, 2001
Research specialization: Inborn errors of metabolism and translational genetics; Translating new techniques into new diagnostics and therapies
Email
See Google Scholar for all my papers
News
My major scientific contributions
In 2011 I had the unique opportunity to start work at the Department of Genetics, UMCG, as a pediatrician focusing on translational genetics. I was trained as a pediatrician specializing in inborn errors of metabolism and was head of the Department of Inborn Errors of Metabolism at UMC Utrecht for 12 years. As a clinician working on rare inherited disorders, my major interest has always been how patients can benefit from the new techniques and treatment modalities generated in science labs.
During my medical studies I did rotations at the Department of Genetics, University of California in San Francisco (Prof. C. Epstein) and at the Department of Genetics, Hospital for Sick Children in Toronto (Prof. R. Worton). From 1998-1999, I worked in London as a research fellow at the Department of Child Neurology, Great Ormond Street Hospital and the Institute of Child Health, where I studied neurometabolic disorders. I have worked in this field ever since.
5GPM - Closely involved in rapid diagnostics programme for critically ill newborns
Abnormal Neurological Development - Early Diagnosis and Intervention (ANDDI)
I am now co-leader of the ANDDI research programme, which will study early diagnosis and intervention in children with abnormal neurological development in a multidisciplinary setting and cover all aspects, including aetiology, pathogenesis, epigenetics, diagnostic applications, accurate phenotyping (dysmorphology, neuroradiology, orthopedagogy) and intervention (diet, medication, etc.). It is part of the BCN-Brain Institute and of the Graduate School for Medical Sciences, Groningen.
Leaders: C.M.A. van Ravenswaaij-Arts and T.J. de Koning
My international recognition and diffusion
I gained international recognition for my scientific work after publishing a breakthrough paper in the Lancet in 2004, reporting for the first time a successful treatment of an affected human fetus with the amino acid L-serine. This paper was highly appreciated by the scientific community and I was awarded the international Horst-Bickel Award for this work in the same year.
The Lancet paper reflected my continuing quest to improve treatment for children with neurological disorders, and serine deficiency in particular. In subsequent publications, I was able to demonstrate the significance of D-serine in early human neuronal development and reported new analytical tools to detect D-amino acids in biological fluids. Recent projects to apply these novel techniques include the role of D-amino acids in amyotrophic lateral sclerosis (ALS), psychiatric disorders, and type 2 diabetes.
Besides my fascination for amino acids, I was also involved in the discovery of three new disorders (CDG syndrome 1b, 1k and COG 6 deficiency) and the delineation of two other new diseases (serine deficiency and periodic fever/mevalonate kinase deficiency.
The focus of my clinical appointment was not only on improving diagnostics for rare disorders of the central nervous system and unexplained mental retardation, but also to improve the treatment and care for these patients. I have specific expertise on prenatal therapy for inborn errors of metabolism, stem cell transplantation for neurodegenerative disorders, and applications of the ketogenic diet.
My appointment at the Departments of Genetics and Pediatrics in the UMCG allows me to combine my expertise in delineating new disorders with molecular and biochemical research tools (next-generation sequencing and mass spectrometry) to enhance diagnostic strategies, and systematically unravel new disorders and subsequently explore potential treatments.
My ability to inspire younger researchers
In recent years I have supervised the PhD theses of 5 young researchers and was able to inspire others to start their scientific careers in the field of inborn errors of metabolism.
From 2002 to 2012, I was registered as a pediatric specialism trainer for the sub-specialization of Inborn Errors of Metabolism. In the past few years, four pediatricians were trained in this field under my supervision. In addition, I am involved in a training program for pediatricians from Indonesia in inborn errors of metabolism, which has so far trained 5 visiting clinical fellows from Indonesia.
My strategic leadership qualities
I am studying to gain an MBA in Health Care Management. Strategic leadership qualities are an integral part of this course. I started the MBA despite already having gained substantial management and leadership experience. In today's rapidly changing academic and healthcare environment, I felt that an MBA would strengthen my skills to the level required for a responsible academic and strategic leader.
For 12 years I was the head of the Department of Metabolic Diseases at the UMC Utrecht, managing a group of medical specialists and a research group. During this period I was also president of the Dutch Society for Inborn Errors of Metabolism, which contributed much to my management experience.
Selected papers illustrating my work
De Koning TJ, Tijssen MA. Movement disorders in 2014: Genetic advances spark a revolution in dystonia phenotyping. Nat Rev Neurol. 2015 Jan 6. doi: 10.1038/nrneurol.2014.254.

Van Egmond ME, Kuiper A, Eggink H, Sinke RJ, ...Tijssen MA, de Koning TJ.

Dystonia in children and adolescents: a systematic review and a new diagnostic algorithm.

J Neurol Neurosurg Psychiatry. 2014 Nov 13. pii: jnnp-2014-309106. doi: 10.1136/jnnp-2014-309106. Review.

De Koning TJ, Jongbloed JD, Sikkema-Raddatz B, Sinke RJ.

Targeted next-generation sequencing panels for monogenetic disorders in clinical diagnostics: the opportunities and challenges.

Expert Rev Mol Diagn. 2014 Nov 4:1-10.

Kuiper MJ, Brandsma R, ..., De Koning TJ, Tijssen MA, Sival DA.

Assessment of speech in early-onset ataxia: a pilot study.

Dev Med Child Neurol. 2014 Dec;56(12):1202-6. doi: 10.1111/dmcn.12517.

Thors VS, Vastert SJ, ..., de Koning TJ.

Periodic fever in MVK deficiency: a patient initially diagnosed with incomplete Kawasaki disease.

Pediatrics. 2014 Feb;133(2):e461-5. doi: 10.1542/peds.2012-1372.

Van Egmond ME, Verschuuren-Bemelmans CC, ..., Tijssen MA, de Koning TJ.

Ramsay Hunt syndrome: clinical characterization of progressive myoclonus ataxia caused by GOSR2 mutation.

Mov Disord. 2014 Jan;29(1):139-43. doi: 10.1002/mds.25704.

Diekman EF, de Koning TJ, Verhoeven-Duif NM, Rovers MM, van Hasselt PM.

Survival and psychomotor development with early betaine treatment in patients with severe methylenetetrahydrofolate reductase deficiency.

JAMA Neurol. 2014 Feb;71(2):188-94. doi: 10.1001/jamaneurol.2013.4915. Review.

Bendadi F, de Koning TJ, Visser G, Prinsen HC, de Sain MG, Verhoeven-Duif N, Sinnema G, van Spronsen FJ, van Hasselt PM.

Impaired cognitive functioning in patients with tyrosinemia type I receiving nitisinone.

J Pediatr. 2014 Feb;164(2):398-401. doi: 10.1016/j.jpeds.2013.10.001.

De Koning TJ. Amino acid synthesis deficiencies. Handb Clin Neurol.

2013;113:1775-83.

Luykx JJ, …, de Koning TJ, Kahn RS, Ophoff RA.

D-amino acid aberrations

in cerebrospinal fluid and plasma of smokers. Neuropsychopharmacology. 2013 Apr

24. doi: 10.1038/npp.2013.103. [Epub ahead of print] PubMed PMID: 23615666.

Van der Crabben SN, Verhoeven-Duif NM, ..., de Koning TJ.

An update on serine deficiency

disorders.

J Inherit Metab Dis. 2013 Jul;36(4):613-9.

De Sain-van der Velden MG, Rinaldo P, ..., de Koning TJ, van Hasselt P. The

proline/citrulline ratio as a biomarker for OAT deficiency in early infancy

. JIMD

Rep. 2012;6:95-9.

Fuchs SA, Roeleveld MW, Klomp LW, Berger R, de Koning TJ.

D-serine influences

synaptogenesis in a p19 cell model

. JIMD Rep. 2012;6:47-53.

Zoons E, de Koning TJ, Abeling NG, Tijssen MA.

Neurodegeneration with brain

iron accumulation on MRI

: an adult case of α-Mannosidosis. JIMD Rep.

2012;4:99-102.

Visser WF, Verhoeven Duif N, de Koning TJ. Identification of a human trans-3-hydroxy-L-proline dehydratase, the first characterized member of a novel family of proline racemase-like enzymes. J Biol Chem 2012;287:21654-62 (IF 5.328).
Fuchs SA, ..., Berger R, de Koning TJ. Increased concentrations of both NMDA receptor co-agonists D: -serine and glycine in global ischemia: a potential novel treatment target for perinatal asphyxia. Amino Acids. 2012;43:355-363 (IF 4.106).
Visser WF, Verhoeven-Duif NM, ..., Berger R, de Koning TJ. A sensitive and simple ultra-high-performance-liquid chromatography-tandem mass spectrometry based method for the quantification of D-amino acids in body fluids. J Chromatogr A. 2011;1218:7130-7136. (IF 4.194).
Tabatabaie L, de Koning TJ, et al. Novel mutations in 3-phosphoglycerate dehydrogenase (PHGDH) are distributed throughout the protein and result in altered enzyme kinetics. Hum Mutat. 2009;30:749-756. (IF 7.033).
Fuchs SA, ..., Berger R, de Koning TJ. Two mass-spectrometric techniques for quantifying serine enantiomers and glycine in cerebrospinal fluid: potential confounders and age-dependent ranges. Clin Chem 2008;54:1443-1450. (IF 5.579).
Fuchs SA, ..., Klomp LWJ, de Koning TJ. D-serine in the developing human central nervous system. Ann Neurol 2006; 60:476-480. (IF 9.935).
De Koning TJ, Klomp LWJ, ..., Berger R. Prenatal and early postnatal treatment in 3-phosphoglycerate-dehydrogenase deficiency. Lancet 2004;364:2221-2222. (IF 28.409).
| | |
| --- | --- |
| Last modified: | 07 February 2020 3.04 p.m. |