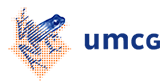 Rolf H. Sijmons, MD, PhD
Professor of Medical Transational Genetics, Head of Development and Innovation section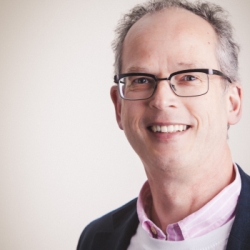 MD: Medicine, University of Groningen, 1986
Specialist qualification in clinical genetics, 1993, Groningen
PhD: Studies on hereditary cancer, University of Groningen, 1999
Inaugural lecture: "Genomic Medicine: een toekomstige zorg?" Full text (in Dutch), cover, 3 December 2013
News
2015: 5GPM - Five genes per minute - Rapid whole genome sequencing for critically ill newborns more
2014: NTR Radio interview on Genomic Medicine (listen, in Dutch, first item, time slot 3.00-08.50 mins)
2013: Better understanding of DNA findings in Familial Bowel Cancer
Email: R.H.Sijmons umcg.nl
See Google Scholar or PubMed for his publications
Keywords
Clinical applications of next-generation technology, Familial and hereditary cancer, Lynch syndrome, MMR genes, applied informatics in medical genetics
Short cv
Rolf Sijmons is a consultant clinical geneticist and professor of medical translational genetics at the Department of Genetics, UMCG. He heads the department's Development & Innovation section, which aims to translate new knowledge and technology into clinical practice. This section also includes the oncogenetics research team. See also Systems Genetics.
His main clinical and research interests are familial and hereditary cancer, the clinical application of next-generation technology, and applied informatics in medical genetics. He is the organizer of the nationally accredited UMCG expert centre on familial colorectal cancer and a member of the EU accredited European Reference Network (ERN) on hereditary cancer (GENTURIS).
He is one of the curators of the international InSiGHT database on mismatch repair (MMR) gene mutations (http://www.insight-group.org) and a member of the InSiGHT MMR UV interpretation committee. He is also the editor of the Familial Cancer Database, a communicating editor for Human Mutation, and one of the three editors-in-chief of Hereditary Cancer in Clinical Practice.
Some recent papers
| | |
| --- | --- |
| Last modified: | 10 July 2018 1.09 p.m. |