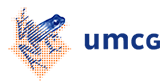 Dr Paul van der Zwaag MD, PhD
Clinical geneticist specializing in cardiomyopathies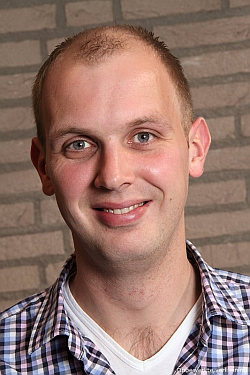 MSc & MD: 2008, University of Groningen, the Netherlands
PhD: 2012, University of Groningen. Thesis entitled Genetic and clinical characterisation of arrhythmogenic cardiomyopathy
Clinical geneticist registered in 2017
Research focus: Genotypic and phenotypic variability of inherited cardiomyopathies, especially caused by the (phospholamban) PLN p.Arg14del founder mutation
Keywords: Cardiomyopathy, modifiers, gene identification, phospholamban
Publications PubMed ; GoogleScholar
E-mail
Research interests
My research work focuses on the genetic and clinical heterogeneity of inherited cardiomyopathies. Cardiomyopathies are diseases of the heart muscle and they are characterized by a large clinical variability and age-dependent penetrance. The monogenic background of cardiomyopathies is increasingly elucidated since the identification of the first genes in the early 1990's. During my PhD, I identified the phospholamban (PLN) p.Arg14del founder mutation as the most common cause of dilated and arrhythmogenic cardiomyopathies in the Netherlands. Currently, over 1,000 mutation carriers have been identified, a spectacular number for a single mutation in the field of cardiogenetics.
The PLN p.Arg14del mutation is related to a high rate of sudden cardiac death and heart failure and an implantable cardioverter defibrillator (ICD) is advised early. On the other hand, 30% of mutation carriers are asymptomatic at age 60. This large phenotypic spectrum is typical of cardiomyopathies, but not well understood. Additional genetic factors (modifiers) and lifestyle factors are suspected to influence the individual phenotype.
With the identification of protective genetic and lifestyle factors, unnecessary and expensive evaluations and treatments such as ICD-implantations could be avoided. I am convinced that studying asymptomatic PLN p.Arg14del carriers from the general population, enrolled in Lifelines, as well as mutation carriers identified after a clinical diagnosis or cascade family screening will identify these protective factors.
These results will be the foundation on which we can build personalised medical care for PLN p.Arg14del carriers. Essential insights into the pathophysiology of cardiomyopathy caused by PLN p.Arg14del will be obtained and these could be a starting point for novel pharmaceutical and lifestyle interventions. If successful, this strategy can be applied to other founder mutations causing cardiac or other diseases. This comprehensive collection of ACM genetic data represents a valuable source of information on the spectrum of ACM-associated genes and aims to facilitate the interpretation of genetic data and genetic counselling.
See also www.arvcdatabase.info and Cardiogenetics research
Selected papers
| | |
| --- | --- |
| Last modified: | 28 May 2021 1.53 p.m. |