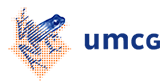 Morris Swertz, PhD
Head of Genomics Coordination Center, Professor of of BioInformatics - 'Biomedical BiG Data Science'
Study: Technology Management IT, Faculty of Economics and Business, University of Groningen
PhD thesis: Dynamic software infrastructures for the life sciences, 2008, University of Groningen
Email: Morris Swertz
Publications in GoogleScholar
News
May 2016 Awarded an NWO-VIDI grant to perform a project entitled: "Scalable 'big data' methods towards personalized genome diagnostics" More
Keywords: Bioinformatics, Data Integration, Software infrastructures, Genotypes and Phenotypes
Research
I develop innovative and powerful methods for efficient modeling, production and evolution of flexible biological software infrastructures for post-genomic research. These methods allow researchers to manage, analyze and integrate large datasets at multiple molecular levels to answer various research questions. These methods and tools are now evolving into 'eLaboratories' and 'eScience': integrated systems of tools that speed up biomedical research by integrating large-scale genotyping and phenotyping experiments such as microarrays, proteomics, metabolomics, SNP genotyping, and deep sequencing. My work is disseminated through local (GroningenBioinformatics Center, LifeLines), national (Netherlands Bioinformatics Center/BioAssist program) and international (EU-GEN2PHEN, EU-CASIMIR, European Bioinformatics Institute) consortia, who are adopting my MOLGENIS open source framework to handle the enormous flow of post-genomic data.
Publications
See GoogleScholar
Interesting links
Interview with Morris Swertz: Building the tools to harvest biobank data
By Pieter van Megchelen
Published Dec 2010 in Hub, the official newsletter of BBMRI-NL (Biobanking and Biomolecular Research Infrastructure Netherlands).
Astronomical amounts of new molecular data will be generated from large projects like the Genome of the Netherlands project and other nationwide BBMRI-NL 'enrichment' projects. This bounty of raw materials for scientific exploration requires bio-informatics tools that are flexible, scalable and usable. The bioinformatics Rainbow project, 'Dynamic bioinformatics infrastructures for biobank enrichment' aims to deliver such a tool set, and more. Project leader Dr. Morris Swertz (Groningen) talks about his efforts. more (see page 10)
| | |
| --- | --- |
| Last modified: | 18 June 2020 9.18 p.m. |