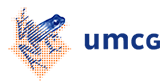 Monique van der Wijst, PhD
Assistant Professor in Functional Genomics research group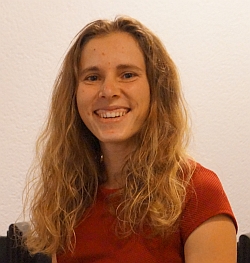 Research interests
Monique van der Wijst is a molecular biologist who applies novel single-cell technologies to study the interplay between genetic and environmental factors in immune-mediated diseases. In addition, she is interested in how cell-to-cell variability impacts gene expression, its regulation, and the immune response. In 2018, she set up the sc-eQTLGen consortium (https://eqtlgen.org/sc), in which, together with a network of 28 participating groups, pipelines have been set up to conduct large-scale single-cell analyses in population genetic datasets (https://github.com/sc-eQTLgen-consortium).
Research grants/prizes
2020–2022 VENI Fellowship (€250,000), Netherlands Organization for Scientific Research, NWO
2019 Simonsfonds travel grant (€1,200), to visit the lab of Dr. Jimmie Ye at the UCSF in San Francisco, USA.
2018 Medium investment grant (€115,712), Netherlands Organization for Scientific Research, NWO.
2015 Jan Kornelis de Cock Stichting research grant (€4,500 )
2011 KWF internship grant (€1,200 )
2011 Dutch Stomach, Liver, Intestine Society internship grant (€1,800) to visit the lab of Prof. Joan Heath at the Ludwig Institute for Cancer Research in Melbourne, Australia.
2011 VU Fondsendesk grant (€300), VU University Amsterdam.
2011 VUMC Faculty grant (€380), VU Medical Center, Amsterdam.
Invited/oral presentations (last five years)
2021 13th Annual international conference on systems biology of human disease – SBHD 2021, Berlin, Germany.
2019, 2021 Single cell Network Leiden symposium, Rotterdam, Leiden, the Netherlands.
2021 Oncode Postdoc retreat, Lunteren, the Netherlands.
2019 Human Cell Atlas, general meeting, Barcelona, Spain (https://www.youtube.com/watch?v=bJGys_8smsc).
2019 Institute of Genomics, University of Tartu, Estonia.
2018, 2019 Dutch bioinformatics & Systems biology (BioSB), Lunteren, the Netherlands.
2018 UMCG Sequencing Technology Symposium, Groningen, the Netherlands.
2017 Mitochondrial Genomics and Evolution, SMBE satellite meeting, Ein Gedi, Israel.
Publications (last fiver years)
Huisman C, Norgard MA, Levasseur PR, Krasnow SM, van der Wijst MG, Olson B, Marks DL. Critical changes in hypothalamic gene networks in response to pancreatic cancer as found by single-cell RNA sequencing. Molecular Metabolism
Võsa U*, Claringbould A*, Westra HJ**, Bonder MJ**, Deelen P**, Zeng B, Kirsten H, Saha A, Kreuzhuber R, Yazar S, Brugge H, Oelen R, de Vries DH, van der Wijst MG , Kasela S, Pervjakova N, Alves I, Favé MJ, Agbessi M, Christiansen MW, Jansen R, Seppälä I, Tong L, Teumer A, Schramm K, Hemani G, Verlouw J, Yaghootkar H, Sönmez R, Brown A, Kukushkina V, Kalnapenkis A, Rüeger S, Porcu E, Kronberg J, Kettunen J, Lee B, Zhang F, Qi T, Hernandez JA, Arindrarto W, Beutner F, BIOS Consortium, i2QTL Consortium, Dmitrieva J, Elansary M, Fairfax BP, Georges M, Heijmans BT, Hewitt AW, Kähönen M, Kim Y, Knight JC, Kovacs P, Krohn K, Li S, Loeffler M, Marigorta UM, Mei H, Momozawa Y, Müller-Nurasyid M, Nauck M, Nivard MG, Penninx B, Pritchard J, Raitakari OT, Rotzschke O, Slagboom EP, Stehouwer CD, Stumvoll M, Sullivan P, 't Hoen PA, Thiery J, Tönjes A, van Dongen J, van Iterson M, Veldink JH, Völker U, Warmerdam R, Wijmenga C, Swertz MA, Andiappan AK , Montgomery GW, Ripatti S, Perola M, Kutalik Z, Dermitzakis E, Bergmann S, Frayling T, van Meurs J, Prokisch H, Ahsan H, Pierce BL, Lehtimäki T, Boomsma DI, Psaty BM, Gharib SA, Awadalla P, Milani L, Ouwehand W, Downes K, Stegle O, Battle A , Visscher PM, Yang J, Scholz M, Powell J***, Gibson G***, Esko T***, Franke L***. Large-scale cis- and trans-eQTL analyses identify thousands of genetic loci and polygenic scores that regulate blood gene expression. Nature Genetics 2021 Sep;53(9):1300-1310.
Van der Wijst MG* , Vazquez SE*, Hartoularos G*, Bastard* P, Grant T, Bueno R, Lee D, Greenland J, Sun Y, Perez R, Ogorodnikov A, Ward A, Mann S, Lynch KL, Yun C, Havlir D, Chamie G, Marquez C, Greenhouse B, Lionakis M, Norris P, Dumont L, Kelly K, Zhang P, Zhang Q, Gervais A, Le Voyer T, Whatley A, Byrne A, Combes AJ, Rao AA, Song YS, Fragiadakis G, Kangelaris K, Calfee C, Erle D, Hendrickson C, Krummel M, Woodruff P, Langelier C, Casanova JL$, Derisi J$, Anderson MS$, Ye CJ$, UCSF COMET Consortium. Longitudinal single-cell epitope and RNA-sequencing reveals the immunological impact of type 1 interferon autoantibodies in critical COVID-19. Science Translational Medicine 2021 Sep;13(612):eabh2624.
Van Blokland IV, Groot HE, Franke LH, van der Wijst MG* , van der Harst P*. Translational insights from single-cell RNA sequencing across the cardiovascular disease continuum. Trends Cardiovasc Med. 2021 Mar;S1050-1738(21)00030-X.
Aguirre-Gamboa R*, de Klein N*, di Tommaso J*, Claringbould A, van der Wijst MG , de Vries DH, Brugge H, Oelen R, Võsa U, Zorro MM, Chu X, Bakker OB, Borek Z, Ricaño-Ponce I, Deelen P, Xu C, Swertz MA, Jonkers I, Withoff S, Joosten I, Sanna S, Kumar V, Koenen HJ, Joosten LA, Netea MG, Wijmenga C, BIOS Consortium, Franke L, Li Y. Deconvolution of bulk blood eQTL effects into immune cell subpopulations. BMC Bioinformatics. 2020 June;21(243).
de Vries DH, Matzaraki V, Bakker OB, Brugge H, Westra HJ, Netea MG, Franke L*, Kumar V*, van der Wijst MG * . Integrating GWAS with bulk and single-cell RNA-sequencing reveals a role for LY86 in the anti-Candida host response. PLoS Pathog. Apr;16(4):e1008408.
van der Wijst MG* , de Vries DH*, Groot HE, Trynka G, Hon CC, Bonder MJ, Stegle O, Nawijn MC, Idaghdour Y, van der Harst P, Ye CJ, Powell J, Theis F, Mahfouz A, Heinig M, Franke L. The single-cell eQTLGen Consortium. eLIFE Mar;9:e52155.
van der Wijst MG* , de Vries DH*, Brugge H, Westra HJ, Franke L. An integrative approach for creating personalized gene regulatory networks for precision medicine. Genome Med. Dec;10(1):96.
Geersing A, Ségaud N, van der Wijst MG , Rots MG, Roelfes G. Importance of Metal Ion Exchange for the Biological Activity of Co-ordination Complexes of the Biomimetic Ligand N4Py. Inorg Chem. Jul;57(13):7748-7756.
van der Wijst MG , Brugge H, de Vries DH, Deelen P, Swertz MA, Lifelines Cohort Study, BIOS consortium, Franke L. Single-cell RNA sequencing identifies cell type-specific cis-eQTLs and co-expression QTLs. Nature Genetics. 2018 Apr;50(4):493-497. doi: 1038/s41588-018-0089-9.
van der Wijst MG , van Tilburg AY, Ruiters MH, Rots MG. Experimental mitochondria-targeted DNA methylation identifies GpC methylation, not CpG methylation, as potential regulator of mitochondrial gene expression. Sci Rep. 2017 Mar;7(1):177. doi: 10.1038/s41598-017-00263-z.
Mposhi A, van der Wijst MG , Faber KN, Rots MG. Regulation of mitochondrial gene expression, the epigenetic enigma. Front Biosci. (Landmark Ed). 2017 Mar;22:1099-1113.
*, ** Equal contributions
| | |
| --- | --- |
| Last modified: | 26 January 2022 5.26 p.m. |