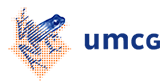 Kristin Abbott, PhD
Senior staff member in Genome Diagnostics
MSc: Biology, Wageningen University, the Netherlands
PhD thesis: A Molecular Genetic Study of Mhc-DRB Genes in the Mandrill (Mandrillus sphinx). University of Cambridge, UK, 2005
Email
See publications in GoogleScholar
Keywords: NGS, molecular genetics, NGS variant interpretation, analysis pipelines, preconception screening
Short Biography
Kristin is a molecular geneticist who completed her PhD thesis "A Molecular Genetic Study of Mhc-DRB Genes in the Mandrill (Mandrillus sphinx)" in the Department of Biological Anthropology at the University of Cambridge (UK) in 2005. After doing a couple of years of related MHC post-doctoral research, Kristin turned her attention to human medical genetics, applying her extensive research experience to improve the capacity of medical diagnostics.
In early 2008 Kristin joined the Medical Genetics department of Cambridge University Hospitals (Addenbrooke's Hospital), where she made significant contributions to array copy number variation interpretation, diagnostic test development and functional interpretation studies (in collaboration with the MRC Laboratory of Molecular Biology and the Cambridge Institute for Medical Research).
In 2013 Kristin moved to the Netherlands to join the Genome Diagnostics team at University Medical Center Groningen, headed by Prof. Richard Sinke. Here she develops and manages new diagnostic analysis pipelines for NGS, as well as managing variant curation databases. Kristin is continually working to improve NGS data interpretation strategies, including refining strategies used for exome and genome sequencing data analysis.
Kristin is a member of the of Dutch VKGN/VKGL preconception carrier screening working group and the Dutch VKGL data-sharing group. She also supervises 4th year projects carried out in the Genetics department by Higher Laboratory School (HLO) students.
ESHG 2018 'NGS expanded carrier screening in the Netherlands: initial implementation results' poster presented by KM Abbott, T Dijkhuizen, M Veldhuis, J Schuurmans, I van Langen, RJ Sinke
Publications in Human Genetics
See all 35 publications in GoogleScholar; Citations 531; H-index 11
Fanconi anaemia presenting as acute myeloid leukaemia and myelodysplastic syndrome in adulthood: a family report on co-occurring FANCC and CHEK2 mutations.

Berger G, van den Berg E, Smetsers S, Leegte BK, Sijmons RH, Abbott KM, Mulder AB, Vellenga E. Br J Haematol .

2018. doi: 10.1111/bjh.15265.

Toward an effective exome-based genetic testing strategy in pediatric dilated cardiomyopathy.

Herkert JC, Abbott KM, et al.

Genet Med

. 2018. doi: 10.1038/gim.2018.9.

Rapid Targeted Genomics in Critically Ill Newborns.

Van Diemen CC, Kerstjens-Frederikse WS, Bergman KA, de Koning TJ, Sikkema-Raddatz B, van der Velde JK, Abbott KM,et al.

Pediatrics

. 2017;140(4). pii: e20162854. doi: 10.1542/peds.2016-2854.

GAVIN: Gene-Aware Variant INterpretation for medical sequencing.

Van der Velde KJ, de Boer EN, van Diemen CC, Sikkema-Raddatz B, Abbott KM, et al.

Genome Biol

. 2017;18(1):6. doi: 10.1186/s13059-016-1141-7.

Free PMC Article

Berger G, van den Berg E, Sikkema-Raddatz B, Abbott KM, Sinke RJ, Bungener LB,

Mulder AB, Vellenga E. Re-emergence of acute myeloid leukemia in donor cells

following allogeneic transplantation in a family with a germline DDX41 mutation.

Leukemia. 2017;31(2):520-522. doi: 10.1038/leu.2016.310.

Population-based preconception carrier screening: how potential users from the general population view a test for 50 serious diseases.

Plantinga M, Birnie E, Abbott KM, et al.

Eur J Hum Genet

.

2016;24(10):1417-23. doi: 10.1038/ejhg.2016.43.

Free PMC Article

Calling genotypes from public RNA-sequencing data enables identification of genetic variants that affect gene-expression levels.

Deelen P, Zhernakova DV, [...] Abbott KM, et al. Genome Med . 2015;7(1):30. doi: 10.1186/s13073-015-0152-4. eCollection 2015. Free PMC Article

Evaluation of CADD Scores in Curated Mismatch Repair Gene Variants Yields a Model for Clinical Validation and Prioritization.

Van der Velde KJ, Kuiper J, [...] Jongbloed JD, Wijmenga C, de Koning TJ, Abbott KM, et al.

Hum Mutat

.

2015;36(7):712-9. doi: 10.1002/humu.22798.

Free PMC Article

Exonic deletions in AUTS2 cause a syndromic form of intellectual disability and suggest a critical role for the C terminus.

Beunders G, et al. Am J Hum Genet . 2013;92(2):210-20. doi: 10.1016/j.ajhg.2012.12.011.

Free PMC Article

It rings true: Improved resolution at ring breakpoint could inform phenotype and potentially predict natural history. (2011) Nik-Zainal, S. Cotter, P. Willatt, L. Abbott, K. O'Brien, E. Eur J Med Genet 54(1):97-101.

PMID: 20933620

A de novo interstitial deletion of at least 9.4 Mb with no discernible phenotypic effect. (2010) Bateman, M. et al. Am J Med Genet A 152A(7):1764-1769.

PMID: 20583179

A de novo duplication of Xp11.2-p11.4 in a girl with developmental delay, epilepsy and preferential inactivation of the normal X chromosome. (2010) Holden, S.T. Clarkson, A. Thomas, N.S. Abbott, K. James, M.R. Willatt, L. Am J Med Genet A 152A(7):1735-1740.

PMID: 20578133

High resolution array analysis: diagnosing pregnancies with abnormal ultrasound findings. (2009) Tyreman, M. Abbott, K.M. et al. J Med Genet. 46(8):531-541. PMID: 19451135
| | |
| --- | --- |
| Last modified: | 10 July 2018 3.14 p.m. |