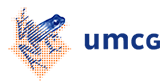 Klaas Kok, PhD
MSc: Chemistry, specialization in Biochemistry
PhD thesis: Characterization of 3p deletions in lung cancer, 1994
Email: k.kok umcg.nl
Phone: +31 (0)50 361 7100
Keywords: RCC, SCLC, tumour-suppressor genes, miRNA, array-CGH
News
Dec. 2015: KWF grant awarded for project entitled "Towards a unifed assay for the detection of driver mutations with treatment implications in lung cancer"
Nov. 2015: More than 1000 citations achieved for ISCA Consortium's paper "Consensus statement: chromosomal microarray is a first-tier clinical diagnostic test for individuals with developmental disabilities or congenital anomalies" by Miller DT et al. (including Klaas Kok), Am J Human Genetics 2010;86(5):749-64. Open Access
Current work
My main research objectives are to elucidate the role of the short arm of chromosome 3 in the development of cancer. Loss of 3p occurs frequently in many types of solid tumours, most notably SCLC and RCC. Despite decades of research this puzzle has still not been solved completely. Recently, we identified SETD2 as a gene from 3p with tumour-suppressor-like characteristics in RCC. As SETD2 is known to be responsible for the trimethylation of histon3 at the K36 position, we are now investigating how changes in the chromatin structure can lead to, or contribute to, the development of RCC. more
In parallel with this work, we are focusing on the possible involvement of non-coding RNA molecules that originate from 3p.
Since I also have a strong interest in advances in technology, I am involved in the Development and Innovation section (O&I), investigating the technical aspects of applying array-based CGH in research work and in post-natal diagnostics (5GPM, 5 genes per minute).
I am supervising a PhD student, Ferronika Paranita (2013-2017). She has been awarded a NUFFIC fellowship to work on " The development of new diagnostic tools for monitoring and treatment preferences of patients with clear cell renal cell carcinoma; genetic mutations as potential novel molecular markers". She comes from the Department of Molecular Pathology, Gadjah Mada University, Yogyakarta, Indonesia .
Recent papers
Long Noncoding RNA Expression Profiling in Normal B-Cell Subsets and Hodgkin Lymphoma Reveals Hodgkin and Reed-Sternberg Cell-Specific Long Noncoding RNAs. Tayari M, Winkle M, Kortman G, Sietzema J, de Jong D, Terpstra M, Mestdagh P, Kroese FG, Visser L, Diepstra A, Kok K, van den Berg A, Kluiver J. Am J Pathol. 2016 Jul 13. pii: S0002-9440(16)30206-1. doi: 10.1016/j.ajpath.2016.05.011.
Functional Studies on Primary Tubular Epithelial Cells Indicate a Tumor Suppressor Role of SETD2 in Clear Cell Renal Cell Carcinoma. Li J, Kluiver J, Osinga J, Westers H, van Werkhoven MB, Seelen MA, Sijmons RH, van den Berg A, Kok K. Neoplasia. 2016 Jun;18(6):339-46. doi: 10.1016/j.neo.2016.04.005.
SETD2: an epigenetic modifier with tumor suppressor functionality. Li J, Duns G, Westers H, Sijmons R, van den Berg A, Kok K. Oncotarget. 2016 May 14. doi: 10.18632/oncotarget.9368.
Small RNA sequencing reveals a comprehensive miRNA signature of BRCA1-associated high-grade serous ovarian cancer. Brouwer J, Kluiver J, de Almeida RC, Modderman R, Terpstra MM, Kok K, Withoff S, Hollema H, Reitsma W, de Bock GH, Mourits MJ, van den Berg A. J Clin Pathol. 2016 Apr 5. pii: jclinpath-2016-203679. doi: 10.1136/jclinpath-2016-203679.
Genomic Aberrations in Crizotinib Resistant Lung Adenocarcinoma Samples Identified by Transcriptome Sequencing. Saber A, van der Wekken AJ, Kok K, Terpstra MM, Bosman LJ, Mastik MF, Timens W, Schuuring E, Hiltermann TJ, Groen HJ, van den Berg A. PLoS One. 2016 Apr 5;11(4):e0153065. doi: 10.1371/journal.pone.0153065.
Re-expression of Selected Epigenetically Silenced Candidate Tumor Suppressor Genes in Cervical Cancer by TET2-directed Demethylation. Huisman C, van der Wijst MG, Schokker M, Blancafort P, Terpstra MM, Kok K, van der Zee AG, Schuuring E, Wisman GB, Rots MG. Mol Ther. 2016 Mar;24(3):536-47. doi: 10.1038/mt.2015.226.
Association analysis of copy numbers of FC-gamma receptor genes for rheumatoid arthritis and other immune-mediated phenotypes. Franke L, el Bannoudi H, Jansen DT, Kok K, Trynka G, Diogo D, Swertz M, Fransen K, Knevel R, Gutierrez-Achury J, Ärlestig L, Greenberg JD, Kremer J, Pappas DA, Kanterakis A, Weersma RK, van der Helm-van Mil AH, Guryev V, Rantapää-Dahlqvist S, Gregersen PK, Plenge RM, Wijmenga C, Huizinga TW, Ioan-Facsinay A, Toes RE, Zhernakova A. Eur J Hum Genet. 2016 Feb;24(2):263-70. doi: 10.1038/ejhg.2015.95.
Prolonged re-expression of the hypermethylated gene EPB41L3 using artificial transcription factors and epigenetic drugs. Huisman C, van der Wijst MG, Falahi F, Overkamp J, Karsten G, Terpstra MM, Kok K, van der Zee AG, Schuuring E, Wisman GB, Rots MG. Epigenetics. 2015;10(5):384-96. doi: 10.1080/15592294.2015.1034415.
Long noncoding RNAs as a novel component of the Myc transcriptional network. Winkle M, van den Berg A, Tayari M, Sietzema J, Terpstra M, Kortman G, de Jong D, Visser L, Diepstra A, Kok K, Kluiver J. FASEB J. 2015 Jun;29(6):2338-46. doi: 10.1096/fj.14-263889.
Falahi F, Huisman C, Kazemier HG, van der Vlies P, Kok K, Hospers GA, Rots MG. Towards Sustained Silencing of HER2/neu in Cancer By Epigenetic Editing. Mol Cancer Res. 2013 Sep;11(9):1029-39.
Duns G, van den Berg A, van Dijk MC, van Duivenbode I, Giezen C, Kluiver J, van Goor H, Hofstra RM, van den Berg E, Kok K. The entire miR-200 seed family is strongly deregulated in clear cell renal cell cancer compared to the proximal tubular epithelial cells of the kidney. Genes Chromosomes Cancer. 2013 Feb;52(2):165-73.
Duns G, Hofstra RM, Sietzema JG, Hollema H, van Duivenbode I, Kuik A, Giezen C, Jan O, Bergsma JJ, Bijnen H, van der Vlies P, van den Berg E, Kok K. Targeted exome sequencing in clear cell renal cell carcinoma tumors suggests aberrant chromatin regulation as a crucial step in ccRCC development. Hum Mutat. 2012 Jul;33(7):1059-62.
Vermeesch JR, Brady PD, Sanlaville D, Kok K, Hastings RJ. Genome-wide arrays: quality criteria and platforms to be used in routine diagnostics. Hum Mutat. 2012 Jun;33(6):906-15.
Miller DT, et al. Consensus statement: chromosomal microarray is a first-tier clinical diagnostic test for individuals with developmental disabilities or congenital anomalies. Am J Hum Genet, 86: 749-764 (2010). Cited 508 times (Sept 2013)

| | |
| --- | --- |
| Laatst gewijzigd: | 10 juli 2018 15:15 |