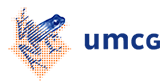 Kate Mc Intyre, PhD
Editor, webmaster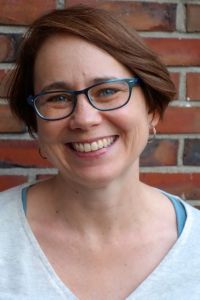 Email
As departmental editor, I work on the development and refinement of texts for submission and publication, including journal articles, PhD theses, research proposals and webpages. In the globalizing research market, academic journals increasingly ask that non-native English speakers have their documents reviewed and corrected by a professional editor. Good quality English at submission will certainly help in the review process, allowing busy reviewers to focus on science rather than on language. Any text that appears on the internet should expect to draw international attention, and therefore speak in good, clear English to maximize its impact. My role as an academic editor is to facilitate communication both on the structural level and on the linguistic level.
Editorial Services for Department Members
Please email me a few weeks in advance to let me know about a manuscript that is almost ready for editing, and keep me updated about changes in your planning.
When you send a text:
- State whether you have a firm deadline that needs to be met
- State which journal you plan to submit to
- Indicate the target readership (research scientists/clinicians/lay public/other)
- State whether British or American English should be used
- Use the journal's guidelines to authors to get the reference style right
- Run a spell check before sending the text to me
- Add the reviewers' comments if you are sending me a revised manuscript
I will return an edited Word file to you tagged with my initials. All my changes will be marked using 'track changes' (wijzingen bijhouden). Please work through any queries I have marked (search on <?>, highlighted in yellow), any comments, and then accept all the changes. It is then up to you, as the author, to check the final spelling and layout at this stage. If you work with LaTeX, let me know in advance and we can work out how best to make edits.
If you have any questions, please don't hesitate to get in touch. If you think I have misunderstood what you are trying to say in my edit, we can work out exactly what you want to say together. (However, if I misunderstood your message, there is a good chance other readers will as well.)
When I have worked on your text, I do ask that you thank me in the acknowledgements.
Background
I earned a BA from Columbia University in 1991 and a PhD in Geology and Marine Science from the University of California, Santa Cruz in 1998 (Google Scholar). I then went on to do post-doctoral work at the University of California, Santa Barbara, and at the California Institute of Technology. I began doing freelance English editorial work specializing in scientific texts after arriving in the Netherlands, and I have also lectured on scientific writing and refining written English for non-native English users. I am the author of one children's book, De knikkelares (Lemniscaat 2013).
Links
| | |
| --- | --- |
| Last modified: | 07 February 2020 3.13 p.m. |