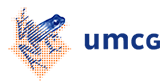 English editors make Sense
Rafaela Peteanu discovers what is involved in being a science editor in the Netherlands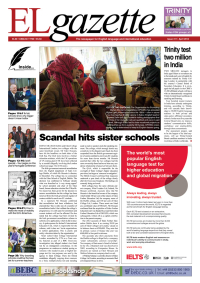 From ODE EL Gazette, London, April 2014, p.19
"Jackie Senior is a Bristol University graduate who moved to the Netherlands forty years ago. Currently she is science editor in the Department of Genetics at the University Medical Centre Groningen (UMCG). But what does being a science editor mean, and is such a position needed? The Gazette talked to Jackie about academic publishing and the need for an English-speaking editor.
At UMCG Jackie's role involves editing research papers, theses and grant applications by principal investigators and PhD research students, as well as clinicians and administrative staff. All of the researchers have to speak English, but while 'their spoken skills are always reasonable and improve rapidly in an international working environment, writing formal academic texts is a different matter'.
As a science editor, Jackie's aim 'is to ensure that journal reviewers have no reason to reject a manuscript because of the way it's written, and that they can concentrate on the scientific content'. Since 'many academic papers are co-productions', often with 'multiple authors writing different sections and revising the text several times', you can get 'a mix of different styles, duplicate information, gaps in the logical build-up of the story, and missing references or figures'. Jackie tidies everything up, from use of tenses and subject terminology to 'helping write a discussion, or keeping an abstract short and relevant'.
Jackie's contribution to papers and PhD theses is always acknowledged. As she puts it, if researchers' English is not good enough for publishing in top journals, they 'face a huge handicap, however good their work'.
In 1990 Jackie co-founded the Society of English-Native-Speaking Editors (SENSE) in the Netherlands. Other similar organisations are Mediterranean Editors and Translators (MET), and the Society for Editors and Proofreaders (SfEP) in the UK."
The EL Gazette - the newspaper for English language and international education - is for teachers, trainers, managers, educational consultants and agents, publishers, examiners, student advisors and anyone else involved in the areas of English language training, English medium education and language provision.
| | |
| --- | --- |
| Last modified: | 09 April 2014 1.33 p.m. |