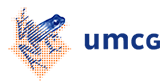 Iris H. Jonkers, PhD
Adjunct Professor of Immunogenetics, Rosalind Franklin Fellow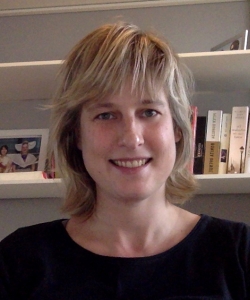 MSc: Biotechnology, Wageningen University, the Netherlands, 2004
PhD thesis: X-chromosome inactivation: activation of silencing. 2009, Erasmus University, Rotterdam, the Netherlands, under Prof. Joost Gribnau Full text
Postdoctoral research: Cornell University, Ithaca, NY, USA, under Prof. John T. Lis, focusing on transcriptional regulation through promoter proximal pausing and elongation of RNA Polymerase II
News
January 2021: Named Adjunct Professor of Immunogenetics
May 2017: Awarded NWO VIDI grant for the project:

Small changes, big effects:

Finding the regulators of immune-mediated disease. See news item here.
March 2015: Our review was a Featured Article in a special issue on transcription, Nature Reviews Molecular Cell Biology.
Email
See all my papers in Google Scholar
Keywords
Transcription regulation, (non-coding) genetic variation, autoimmune disease, transcriptomics, PRO-seq
Research interests
Genetic variants play an important part in an individual's predisposition to complex diseases such as autoimmune diseases, coronary diseases and many others. However, the majority of genetic variation does not fall within protein-coding regions of the genome, but lies instead within intergenic, non-coding regions. These genetic variants do not have an effect on the proteins themselves, but rather seem to affect their abundance instead. This can have an equally detrimental effect, yet how the genetic variants cause this is often unclear.
My general research interest is in uncovering how genetic variants affect gene expression. My primary focus is on autoimmune diseases, and celiac disease in particular. Celiac disease is a disruptive condition that affects 1 in 100 people worldwide. In celiac disease, the consumption of gluten results in inflammation of the small intestine, causing villous atrophy and a lower nutrient uptake. As with all autoimmune diseases, more than 90% of the genetic variants associated with celiac disease are found outside the protein-coding regions, making this disease an excellent model for studying gene expression changes as a result of genetic variation.
I am analyzing immune cell types derived from celiac disease patients with innovative next-generation sequencing techniques like RNA-seq, open chromatin sequencing (DHS-seq and ATAC-seq, which measure nascent transcription), and genotype. With these techniques I can determine the overall expression levels of genes in these cells before and after stimulation, the associated regulatory profile, and the effects of genetic variants on both. Ultimately, by revealing the transcriptional mechanisms that underpin celiac and other autoimmune diseases, I will open up new avenues for the development of treatments for patients with autoimmune diseases.
Scientific background
The regulation of gene expression is my main focus of research, as evidenced by my education and career so far. I studied biotechnology with a specialization in molecular biology at Wageningen University and Research Center, after which I joined the group of Prof. Joost Gribnau, at Erasmus Medical Center in Rotterdam. There I focused on X chromosome inactivation, the process in which one of the two female X chromosomes is silenced during development in order to maintain an equal dosage of X-linked genes between males and females. I continued my scientific career in the USA, with a postdoctoral fellowship at Cornell University in the lab of Prof. John T. Lis, where I studied the basic molecular mechanism of transcription, specifically focusing on elongation. During my postdoctoral period I was financially supported by the Helen Hay Whitney Foundation.
In 2014 I joined the group of Prof. Cisca Wijmenga at the Department of Genetics, University Medical Center Groningen (NL). Since joining the lab in 2014, I have been awarded a Rosalind Franklin Fellowship by the University of Groningen; this is a prestigious fellowship to support excellent female scientific researchers.
Funding awards
2017: NWO VIDI grant, €800,000 over 5 years to fund the project "

Small changes, big effects:

Finding the regulators of immune-mediated disease". See news item here

2015:

Rosalind Franklin Fellowship

a prestigious

5-year

fellowship awarded by the University of Groningen to talented female scientists

2010: Awarded $150,000

for a 3-year postdoctoral fellowship from the Helen Hay Whitney Foundation (USA) for the investigation of the role of P-TEFb kinase in mouse embryonic stem cells
Selected articles
| | |
| --- | --- |
| Last modified: | 26 January 2022 4.50 p.m. |