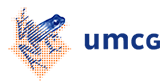 Hermien de Walle, PhD
Senior Epidemiologist and Head of Eurocat
Education
1978-1979: Social Geography, University of Groningen
1979-1983: BSc Sociology (cum laude), University of Groningen
1983-1987: MSc Medical Sociology, University of Groningen
1983-1987: MSc Sociology of the Family, University of Groningen
1993: Registered as Epidemiologist (A) with the Dutch Epidemiological Society
PhD: Awareness and use of folic acid in the Netherlands: from science to practice, University of Groningen, the Netherlands, 2001
See PubMed for all her papers
Phone: +31 (0)50 361 7115
Fax: +31 (0)50 361 7232
Email
Keywords: Perinatal epidemiology, perinatal mortality, public health, folic acid, EUROCAT
Project description

I am head of the Eurocat Research Group for Congenital Anomalies. Apart from being the data quality manager, I am involved in studies on risk factors for congenital malformations. My focus is on periconceptional folic acid use and perinatal mortality. My inspiration is that the kind of research I am doing means I am working on primary prevention. I can therefore be of help to parents and children in the Netherlands and internationally. I am also the chair of the International Folic Acid committee of the European Eurocat organization.
Selected papers
Fleurke-Rozema JH, ..., Brouwer OF, de Walle HE, Snijders RJ. The impact of the introduction of the mid-trimester scan on pregnancy outcome of open spina bifida in the Northern Netherlands. Ultrasound Obstet Gynecol. 2013 Jun 25. doi: 10.1002/uog.12546. [Epub ahead of print] PubMed PMID: 23828717.
Wijers C, van Rooij I, Bakker M, ..., de Walle H. Anorectal malformations and pregnancy-related disorders: a registry-based case-control study in 17 European regions. BJOG. 2013;120(9):1066-74.
Van Gelder MM, van Rooij IA, de Walle HE, Roeleveld N, Bakker MK. Maternal recall of prescription medication use during pregnancy using a paper-based questionnaire: a validation study in the Netherlands. Drug Saf. 2013; 36(1):43-54.
Baardman ME, Kerstjens-Frederikse WS, Corpeleijn E, de Walle HE, Hofstra RM, Berger RM, Bakker MK. Combined adverse effects of maternal smoking and high body mass index on heart development in offspring: evidence for interaction? Heart. 2012; 98(6):474-9.
Ingrid M. van Beynum, Livia Kapusta, Marian K. Bakker, Martin de Heijer, Henk J. Blom and Hermien E.K. de Walle. Protective effect of periconceptional folic acid supplements on the risk of congenital heart defects: a registry-based case-control study in the northern Netherlands. European Heart Journal 2010 ; 31(4):464-71
Bakker MK, De Walle HE, Wilffert B, de Jong-Van den Berg LT. Fluoxetine and infantile hypertrophic pylorus stenosis: a signal from a birth defects-drug exposure surveillance study. Pharmacoepidemiol Drug Saf. 2010; 19(8):808-13.
MK Bakker , WS Kerstjens-Frederikse, CHCM Buys, HEK de Walle, LTW de Jong-van den Berg. First-trimester use of paroxetine and congenital heart defects: A population-based case-control study. Birth Defects Res A Clin Mol Teratol. 2010; 88(2):94-100.
Yvonne J. Vos, Hermien E.K. de Walle, Krista K. Bos, Jenneke A. Stegeman, Annelies M. ten Berge, Martijn Bruining, Merel C. van Maarle, Mariet W. Elting, Nicolette S. den Hollander, Ben Hamel, Ana Maria Fortuna, Lone E.M. Sunde, Irene Stolte-Dijkstra, Connie T.R.M. Schrander-Stumpel, Robert M.W. Hofstra. Genotype-phenotype correlations in L1 syndrome: a guide for genetic counselling and mutation analysis. J Med Genet 2010; 47(3):169-75
HEK de Walle, LTW de Jong-van den Berg. Ten years after the Dutch public health campaign on folic acid: the continuing story. Eur J Clin Pharmacol 2008 ; 64(5):539-43
Bakker MK , Kölling P, van den Berg PB, de Walle HE, de Jong van den Berg LT. Increase in use of selective serotonin reuptake inhibitors in pregnancy during the last decade, a population-based cohort study from the Netherlands. Br J Clin Pharmacol. 2008; 65(4):600-6.
Interesting links
| | |
| --- | --- |
| Laatst gewijzigd: | 10 juli 2018 15:29 |