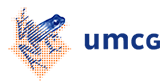 Gerard te Meerman, PhD
Emeritus Associate professor in mathematical genetics and bioinformatics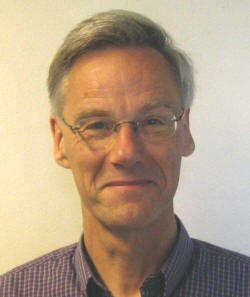 Education
BSc, MSc at University of Twente (1964-1972)
Positions
Emeritus Associate Professor at Dept. of Genetics, University Medical Centre Groningen
1981-2016: Associate Professor at Dept. of Genetics, University Medical Centre Groningen
1978-1980: Associate expert in science and technology for development at UNESCO
1973-1978: Assistant professor in Philosophy of Science at Radboud University Nijmegen
PhD thesis: Statistical genetics, University of Groningen 1991
See his papers in Google Scholar or in PubMed
Keywords: Statistical analysis of genetic data and expression data; meta-analysis of expression arrays
Current lines of investigation
Integration of high-throughput expression and sequence data into the Oncology workstation (CTMM project with Harry Groen).
Factor analytic modeling of expression data and EQTL mapping (with Lude Franke and Rudolf Fehrmann).
Expression in winter depression (with Fokko Bosker)
Sensitivity and specificity of resequencing for mutation detection. Analysis of resequencing data in Nasonia (with Bert Pannebakker).
Analysis of expression through resequencing in Nasonia (with Rinaldo Bertossa).
Evaluation of a phase-less haplotype sharing test for genetic association (with Andre de Vries).
Whole-genome association study into asthma (with Dirkje Postma and Gerard Koppelman).
Recent papers
Alves MM, Sribudiani Y, Brouwer RW, Amiel J, Antiñolo G, Borrego S, Ceccherini I, Chakravarti A, Fernández RM, Garcia-Barcelo MM, Griseri P, Lyonnet S, Tam PK, van Ijcken WF, Eggen BJ, Te Meerman GJ, Hofstra RM. Contribution of rare and common variants determine complex diseases-Hirschsprung disease as a model. Dev Biol. 2013 May 23. doi:pii: S0012-1606(13)00264-9. 10.1016/j.ydbio.2013.05.019. PubMed PMID: 23707863.
Fehrmann RS, Jansen RC, Veldink JH, Westra HJ, Arends D, Bonder MJ, Fu J, Deelen P, Groen HJ, Smolonska A, Weersma RK, Hofstra RM, Buurman WA, Rensen S, Wolfs MG, Platteel M, Zhernakova A, Elbers CC, Festen EM, Trynka G, Hofker MH, Saris CG, Ophoff RA, van den Berg LH, van Heel DA, Wijmenga C, Te Meerman GJ, Franke L. Trans-eQTLs reveal that independent genetic variants associated with a complex phenotype converge on intermediate genes, with a major role for the HLA. PLoS Genet. 2011 Aug;7(8):e1002197.
Fu J, Wolfs MG, Deelen P, Westra HJ, Fehrmann RS, Te Meerman GJ, Buurman WA, Rensen SS, Groen HJ, Weersma RK, van den Berg LH, Veldink J, Ophoff RA, Snieder H, van Heel D, Jansen RC, Hofker MH, Wijmenga C, Franke L. Unraveling the regulatory mechanisms underlying tissue-dependent genetic variation of gene expression. PLoS Genet. 2012 Jan;8(1):e1002431.
Westra HJ, Jansen RC, Fehrmann RS, te Meerman GJ, van Heel D, Wijmenga C, Franke L. MixupMapper: correcting sample mix-ups in genome-wide datasets increases power to detect small genetic effects. Bioinformatics. 2011 Aug 1;27(15):2104-11.
Van der Zwaag PA, van Tintelen JP, Gerbens F, Jongbloed JD, Boven LG, van der Smagt JJ, van der Roest WP, van Langen IM, Bikker H, Hauer RN, van den Berg MP, Hofstra RM, Te Meerman GJ. Haplotype sharing test maps genes for familial cardiomyopathies. Clin Genet. 2011 May;79(5):459-67.
de Vries AR, te Meerman GJ. A haplotype sharing method for determining the relative age of SNP alleles. Hum Hered. 2010;69(1):52-9.
| | |
| --- | --- |
| Laatst gewijzigd: | 27 februari 2018 17:04 |