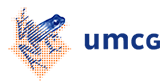 Dineke Verbeek, PhD
Rosalind Franklin Fellow, Associate professor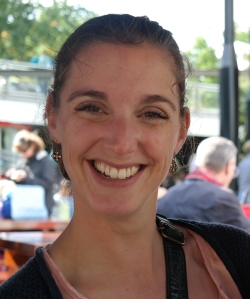 MSc in Medical Biology, University of Utrecht, 2000
PhD thesis: The localization and identification of novel SCA genes in the Dutch autosomal dominant cerebellar ataxia population, Utrecht University, 2005, pdf
News
June 2018: First Dutch Ataxia Symposium (poster) This one-day meeting at the UMCG brought together ataxia scientists to strengthen national collaborations, raise the profile of ataxia research in the Netherlands and develop opportunities for young scientists to pursue a career in ataxia research. It was be the first of what is to become a yearly meeting.
Jan 2017: Appointed associate professor
See all my papers in PubMed or in Google Scholar
Phone: + 31 (0)6 52724553
Email
Keywords: Brain disorders, genetics, neuroscience, neurodegeneration, cell biology, and molecular biology
Biography
Dineke graduated from Utrecht University (NL) with an MSc in Medical Biology in 2000 (with merit). Then she joined the research group of Prof. Richard Sinke at the Department of Genetics (Utrecht University) to work towards her PhD thesis on "The localization and identification of novel spinocerebellar ataxia genes in the Dutch autosomal dominant cerebellar ataxia population". During her PhD studies, she made a significant contribution to the field of human genetics in spinocerebellar ataxia by identifying two novel SCA types (SCA19 and SCA23) and her work increased insight into the pathogenesis of SCA14 in cell model systems. For this last study, she was awarded a pre-doctoral fellowship from the National Institutes of Health to work in the laboratory of Prof. Kenneth Fischbeck (NIH, Bethesda, MD, USA).
After completing her PhD in 2005, Dineke joined the laboratory of Dr. Eric Reits, Department of Cell Biology and Histology at the Academic Medical Center in Amsterdam, where she successfully followed up on her PhD work on SCA14. In 2008, Dineke was awarded a prestigious Rosalind Franklin Fellowship by the University of Groningen to establish her own independent research group focusing on unraveling the genetics and biological mechanisms underlying movement disorders, with special attention on the spinocerebellar ataxias.
Research interests
We aim to better understand the underlying aetiology of movement disorders, neurodegenerative disorders, and congenital brain disorders by discovering the genes and biological mechanisms that regulate neurodevelopment and neuronal survival in the brain. We are also exploring how the mutant genes disrupt these mechanisms and lead to disease. Likewise, we aim to identify the shared molecular mechanisms leading to different brain disorders.
Research summary
The goal of our research is to learn more about the genetic and molecular mechanisms underlying brain disorders, with a focus on the diseases of the cerebellum such as the spinocerebellar ataxias. For the last few years, our team has been at the forefront of identifying SCA genes in European populations, including SCA19 and SCA23 genes. We are using the latest next generation sequencing technologies to identify disease genes for Mendelian forms of dystonia, spinocerebellar ataxias, and congenital brain disorders. We are adopting a multi-disciplinary approach, combining genetics, cell model systems and mouse models to identify the molecular mechanisms underlying these brain disorders.
One of our research lines focuses on spinocerebellar ataxia type 23 (SCA23). Earlier, we discovered that mutations in Prodynorphin (PDYN) cause SCA23 and lead to cerebellar neurodegeneration and ataxia in humans and mice. PDYN is the precursor molecule for the opioid peptide dynorphins. Dynorphins play a crucial role in how we sense pain, and how we respond to addictive substances, but unexpectedly they also exhibit an as yet unrecognized role in the survival of cerebellar neurons. We are currently exploring the underlying molecular mechanisms by which mutant PDYN leads to neuronal cell death and cerebellar ataxia in cell model systems in which we have introduced human mutations in endogenous Pdyn using CRISPR-Cas9 technology. more
3 key publications
Elevated mutant dynorphin A causes Purkinje cell loss and motor dysfunction in spinocerebellar ataxia type. Smeets CJLM, Jezierska J, ... Verbeek DS. Brain 2015 Sep;138(Pt 9):2537-52. Abstract
Mutations in potassium channel kcnd3 cause spinocerebellar ataxia type 19. Duarri A, Jezierska J, Fokkens M, ... Verbeek DS. Annals of Neurol ogy 2012;72(6):870-80. Abstract
Prodynorphin mutations cause the neurodegenerative disorder spinocerebellar ataxia type 23. Bakalkin G, Watanabe H, Jezierska J, ... Sinke RJ, Verbeek DS. American Journal of Human Genetics 2010;87(5):593-603. Free PMC article
Recent publications
Funding
Our work is funded by a Rosalind Franklin Fellowship from the University of Groningen and by grants from the Prinses Beatrix Foundation, the Dutch Brain Foundation, NutsOhra, and an E-RARE grant (EU funding, ERA-Net for Research programs on Rare Diseases).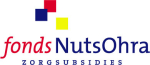 E-RARE 2012
Dineke was awarded a grant by E-RARE for work on SCA-3.
"Dineke Verbeek heeft eveneens E-Rare financiering in de wacht gesleept. Haar project richt zich op een vorm van spinocerebellaire ataxie (SCA): de ziekte van Machado-Joseph (SCA-3). SCA tast de kleine hersenen aan en SCA-3 is van de 37 varianten de meest voorkomende, vertelt de onderzoekster. In Nederland gaat het om honderd tot hondervijftig patiënten." (See full article "Handen ineen voor onderzoek naar zeldzame ziekten", in Dutch)
Like to join my group?
We are always interested in enthusiastic and well-motivated MSc students looking for an internship of 5-6 months. Please enquire about the possibilities. We have opportunities for a postdoc position if you can gain a Marie Curie or EMBO fellowship to cover your own salary. P lease email me.
| | |
| --- | --- |
| Last modified: | 10 July 2018 1.16 p.m. |