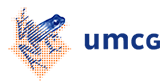 Birgit Sikkema-Raddatz, PhD
MSc: Biology, Martin Luther University Halle (Germany)
PhD thesis: Quality assessment op prenatal cytogenetic diagnosis: Some guidelines for handling amniotic fluid and chorionic villus material. University of Groningen, 2005. Full text
See PubMed for her papers
Birgit Sikkema-Raddatz works in the department's Development and Innovation section, which focuses on translating new knowledge and technology into clinical genetic practice. Together with her research-team Birgit develops methods to unravel variants detected by Next Generation Sequencing data. Her main goal is to increase the knowledge available to help interpret whether these variants are harmful or benign. As a clinical laboratory specialist, she uses novel and newly developed methods to improve genetic diagnoses in patients referred to the department.
Birgit was previously involved in prenatal cytogenetic diagnosis but has switched to molecular cytogenetics (FISH and array techniques). Her focus in this clinical work was on assessing the quality of the techniques used, and her expertise in this field led to her being asked to organize the 2011 European Society of Human Genetics satellite meeting on "Arrays in daily practice: promises and pitfalls".
More recently, Birgit's focus has switched to the latest Next Generation Sequencing techniques and their implementation into clinical diagnostics . Together with her team, she demonstrated that targeted re-sequencing can replace Sanger sequencing in diagnostics, enabling the use of next-generation sequencing gene-panels as standard care. She has also developed enhanced data-analysis tools for non-invasive prenatal testing. In 2014 she received a grant from ZomMw, the Netherlands Organisation for Health Research and Development, for the development of diagnostic assays to detect structural variation relevant to almost all types of leukaemia with target locus amplification (TLA). Further, she is a member of the large multidisciplinary working group of the department that implemented rapid genome diagnostics for critically ill new-borns and infants (Five Genes Per Minute diagnostics, 5GPM). 5GPM has resulted in a 30% increase in diagnosis for these critically ill patients for whom routine clinical work up was unsuccessful.
Keywords: targeted sequencing, next generation sequencing, genotyping (SNP/CGH array) FISH, tissue culture, prenatal diagnosis
Selected papers
| | |
| --- | --- |
| Laatst gewijzigd: | 25 april 2017 12:13 |