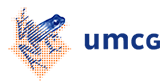 Student projects
If you are interested in working on any of these projects, please contact Dr. Sebo Withoff
Project I
Many common variants have been associated with coeliac disease, but we still cannot explain more than 40% of the genetic risk. We therefore have to explore other strategies to find new risk genes for this disease. Coeliac disease is known to cluster in families. We expect a rarer, pathogenic mutation may cause the disease in these families. We have now sequenced the whole exomes of 50 individuals from such affected families. In this project, you have to search for the causal mutations leading to coeliac disease in these families. You will analyze the data, identify the potentially pathogenic mutations, and validate the results in larger cohorts of coeliac patients.
Project II
Clearly, the majority of genes so far identified for immune-related diseases have a function in immunity, specifically in T cell activation and differentiation. In this project we are isolating T cells from patients and controls and analyzing the mRNA expression in order to find out which genes are differentially expressed and how the genetic make-up influences expression.
Project III
All coeliac patients carry risk alleles for this disease, but it is still unclear how the combination or interaction of these alleles affects the risk for the disease. In addition, many cases of coeliac disease remain undiagnosed because of its varied and sometimes aspecific symptomology. A genetic risk model would help identify coeliac cases and clarify how the risk alleles together give rise to risk for coeliac disease. In this project you will make an inventory of all the risk alleles and develop a model to better predict the risk for coeliac disease.
Undoubtedly we will have fresh plans by the time you read this, but here are links to some current projects:
Functional characterization of genetic susceptibility variants of celiac disease
Investigating the role of lincRNAs in autoimmune diseases
Unraveling the causative genes - and pathways - for autoimmune diseases
See more on student internships
| | |
| --- | --- |
| Laatst gewijzigd: | 15 mei 2017 18:13 |