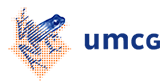 Illumina Infinium Arrays
Genotyping array
Profiling of single nucleotide polymorphisms (SNPs) and structural variants is commonly used in genetic research. SNP markers are widely used to study the association of genes with complex disorders, for linkage studies in Mendelian disorders, and to find structural genomic variations.
We offer the Illumina Infinium HTS arrays for genome-wide genotyping of up to 700k SNPs per sample. This assay is based on Illumina multi-sample BeadChips and supports integrated SNP analysis and CNV detection.
Conditions and disclaimer for genotyping arrays
We ask a failure fee for each project to allow for technical problems during the experiment. DNA samples have to be checked by Nanodrop for quantity and quality/integrity. We can facilitate this QC measurement for you. Quality criteria of DNA samples will be discussed in advance and described in a contract, which also includes our terms of agreement and disclaimers. Under these conditions, we will make a second attempt if the first attempt fails, at no extra cost. For samples of lower quality, we will only make one attempt at the researcher's own risk. If this fails, a second attempt will be only be made at the researcher's expense. If the project is cancelled at any point by the researcher, all costs made up to that point will be billed to the researcher.
| | |
| --- | --- |
| Last modified: | 22 March 2019 4.08 p.m. |