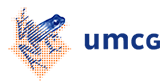 Additional services
DNA isolation
We provide DNA isolations including QC. We offer two options: DNA isolated from 2-10 ml blood using Reliaprep, and for smaller amounts of blood, cell cultures and saliva using the Maxwell system.
RNA isolation
We provide RNA isolations from PaxGene tubes, including QC.
RNA Quality control
We measure the concentration and integrity of total RNA samples with capillary electrophoresis on the Fragment analyzer. Samples must be addressed to M. Platteel, Genome Diagnostics section. They can be delivered to the department's sample reception (monsterontvangst), and are analysed on a weekly basis. Results of the QC are sent to researchers via e-mail. The required concentration for standard sense measurements is 5-500 ng/ul. For high-sense measurements, the measured range must be between 0.05 and 5 ng/ul.
Procedure
Researchers can read about the applications we offer in the left-hand menu. Please contact us if you want to make use of any of these applications. In an initial conversation with you, we will:
Discuss the experimental set-up
Provide information on the materials needed
Explain our conditions and disclaimers.
Then we will provide you with an estimate of the costs and a contract, including our terms of agreement and disclaimers. Once the contract has been signed by the researcher, your experiment will be planned.
After finishing the experiments, we will perform our standard quality control on the data. When the data satisfy our agreement with you, we will deliver the raw data to you. However, downstream analysis is not part of our standard service. Should you need help we can refer you to the Genomics Coordination Centre for more advanced data analysis services, such as mapping reads and variant calling.
| | |
| --- | --- |
| Last modified: | 22 March 2019 4.00 p.m. |