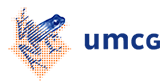 Department of Gastroenterology and Hepatology
Core activities:
Patient care
Research
Education and training
Patient care
The department of Gastroenterology and Hepatology is responsible for the clinical care of patients with gastrointestinal and liver diseases, including patients with diseases of the pancreas and biliary tract. Areas of special interest include cholestatic liver diseases, inflammatory bowel diseases and premalignant lesions of the gastrointestinal tract. The department is strongly involved in the liver transplantation programme and the small bowel transplantation programme of the University Hospital.
Research
Research is directed at clinical and patient-oriented research as well as basic research, with a strong focus on cell biological and molecular biological aspects of disease mechanisms.
The main research lines are:
Preclinical research on inflammatory Bowel Disease (IBD) and fibrotic liver disease, partucularly non-alcolholic fatty liver disease (NAFLD/NASH).
Non-alcoholic fatty liver disease (NAFLD): pathogenic mechanisms and interventions.
Inflammatory bowel disease and intestinal transplantation.
Education and Training
The department is involved in the education and training of Medical, Biology and Pharmacy students.
The department also participates in postgraduate courses and is responsible for the training of gastroenterologists.
Announcements
| Date | Time | |
| --- | --- | --- |
| 5 October 2022 | 9:00 | Thesis Zongmei Wu |
| 1 Febuari 2023 | 14:30 | Thesis Arno Bourgonje |
| | | |
| | |
| --- | --- |
| Last modified: | 08 September 2022 11.02 a.m. |