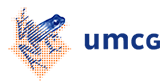 Epidemiology training
The training programme at the Department of Epidemiology, University Medical Center Groningen (UMCG), focuses on the methodology of epidemiological and clinical research. It includes specifically training on epidemiology, medical statistics, health technology assessment (HTA), decision analysis, and bioinformatics. Moreover, the programme is heavily integrated with active research projects that take place in the department.
Epidemiology is taught in all training programmes at the UMCG, but particularly as part of the curricula for medical science, dentistry, master's programmes (research), and postgraduate training. Two professors of the department serve as epidemiology programme directors.
Student Projects
Any motivated bachelor degree or master's students from inside or outside the UMCG are welcome to complete scientific research projects as part of one of our current research projects. Medical and dentistry students can complete a regular scientific research project during their master's phase or can participate in the Junior Scientific Masterclass (JSM) programme. For projects see: https://jsmgroningen.nl/
If you are interested, please contact Lisette Kuil, secretary of the department of Epidemiology (l.kuil umcg.nl) ; tel. 050-3610739).
Registration as Epidemiologist A/B
General introduction
Registration as a Junior Epidemiological Researcher at Master's level (i.e., 'Epidemiologist A') is done by the Netherlands Epidemiology Society (Vereniging voor Epidemiologie; VvE). By contrast, registration as a Senior Scientific Epidemiological Researcher at PhD level (i.e., 'Epidemiologist B') is done by the Foundation for Medical Biological Scientific Research (Stichting Medisch Biologisch Wetenschappelijk Onderzoek; SMBWO). To become a registered epidemiologist, a candidate must follow a structured curriculum of education and training in epidemiology. This must involve specific courses and practical training completed under the supervision of a registered senior epidemiologist (i.e., a registered Epidemiologist B).
Training Program for Epidemiologist A/B in the UMCG
At the UMCG, the epidemiology programme directors are Prof. Dr. H.M. Boezen and Prof. Dr. G.H. de Bock. The UMCG has a well-defined training programme that provides dedicated courses and practical training for obtaining registration as a senior epidemiologist (Epidemiologist B). This trajectory has been formally recognized, approved, and accredited by the VvE. For registration as a junior epidemiologist (Epidemiologist A), there is no such formally recognized training trajectory.
Contact
To apply for the training programme, please contact Lisette Kuil, secretary of the department of Epidemiology (l.kuil umcg.nl; tel. 050-3610739), who will explain the procedure, give advice about which form to complete, and make an appointment with one of the two epidemiology programme directors. During the meeting with the programme director, a definitive training plan will be determined and signed by both the programme director and the senior epidemiologist who will supervise you during the programme. You are responsible for ensuring the form is sent to the Netherlands Epidemiological Society and for sending a copy to the secretary of the epidemiology department to go on file.
When to Apply
Application for registration should be done in the first year of the training. However, for PhD students with a 4-year position, there is an option to start the application in their second year. Without an early start and a clearly predefined programme, the appropriate level of training and epidemiological research cannot be guaranteed.
When Your Application Has Been Approved
After your application has been approved by the VvE, you can enter the UMCG training programme. All students must then report on their progress at the end of each academic year, and deviations from the content or the scheduling of the training programme must be discussed with an epidemiology programme director. If the programme director judges that progress is insufficient, the programme can be ended at any stage.
Instructions for Registration as Epidemiologist B
Part A: Bachelor degree from a medical programme or knowledge of health and disease at BSc level (8 European Credits [EC]).
If you have completed an approved programme other than a Bachelor of Medicine degree, please check any in the following list that apply:

x

Official Dutch Name

English Translation

Bewegingswetenschappen

Human movement sciences

Biologie

Biological sciences

Biomedische wetenschappen

Biomedical sciences

Diergeneeskunde

Veterinary medicine

Farmaceutische wetenschappen

Pharmaceutical and chemical sciences

Geneeskunde

Medicine

Gezondheidswetenschappen

Health sciences

Biostatistiek

Biostatistics

HBO* diëtetiek

Bachelor dietetics

HBO ergotherapie

Bachelor ergo therapy

HBO fysiotherapie

Bachelor physiotherapy

HBO medisch laboratoriumonderzoek

Bachelor medical laboratory science

HBO verloskunde

Bachelor midwifery

HBO verpleegkunde

Bachelor nursing

Medische biologie

Medical biology

Medische informatiekunde

Medical informatics

Medische technologie

Medical technology

Klinische technologie

Clinical technology

Psychologie

Psychology

Tandheelkunde

Dentistry

Voedingswetenschappen

Nutritional sciences
Part B: Epidemiology education (at least 60 EC).
B1: The following courses are needed to gain basic knowledge about epidemiology (at least 15 EC).
Compulsory Courses:

EC

Study Design in Clinical Epidemiology

4

Epidemiology and Applied Statistics OR Medical Statistics

3

Measuring Concepts

2

Systematic Reviews and Meta-analysis

2

Elective courses (max 5 EC at Bachelor level)

EC

Basic Clinical Epidemiology

3

Psychiatric Epidemiology

4

Introduction to Genetic Epidemiological Research and Data Analysis

1

Other courses (consultation with the epidemiology programme director is required)
B2: Practical training in Epidemiology
An MSc thesis (at least 25 EC) should have been completed, and graded by a registered senior epidemiologist and the epidemiology programme director. It should have met the following requirements of epidemiological research.
Introduction: a literature search that places the study and its research question within the context of existing biomedical and epidemiological literature
Method: Clear study question, sound description of study design and statistical analysis method that includes descriptive statistics and multivariate analyses
Results: Structured tables and clear presentation of results
Discussion: A critical discussion of the internal and external validity
B3: In-depth courses in epidemiology (5 EC)
| | |
| --- | --- |
| Potential Courses | EC |
| Courses mentioned in Part B1 | |
| Advanced Clinical Epidemiology | 3 |
| Advanced Genetic Epidemiological Research and Data Analysis | 1.5 |
| Other courses (agreed with programme director Epidemiology) | |
B4: Electives in epidemiology and related fields (15 EC)
This requirement can be met with the courses detailed in Part B3, the courses details below (Part B4), or with other in-depth courses in epidemiology.
There is also an option to perform courses in fields related to epidemiology. Examples are those in HTA, Patient Reported Outcome Measures, Basics in Regulations and Organisation for clinical investigators, Scientific Integrity, and Pharmacovigilance. There are a maximum of 5 EC for these courses.
| | |
| --- | --- |
| Electives in Epidemiology | EC |
| Applied Longitudinal Data Analysis in SPSS: modelling change over time | 2 |
| Mixed Models for Clustered Data. General Concepts and Applications in SPSS | 2 |
| Phase II/III Clinical Trials | 1.5 |
| Other courses (agreed with the epidemiology programme director) | |
Part C: PhD thesis
Part D: The applicant should be first author at least four epidemiological publications and these should be co-authored by a recognized Epidemiologist B.
Part E: Portfolio demonstrating diverse activity in epidemiology (at least 5 EC).
| | |
| --- | --- |
| Compulsory activities | EC |
| Attendance at 20 research meetings of the Department of Epidemiology, including one presentation (coordinator: Prof. Dr. G.H. de Bock) | 1 |
| Attendance at 10 'Journal Club Epidemiologist B' meetings (coordinator: Prof. Dr. H. Snieder) | 1 |
| Other activities (agreed with the epidemiology programme director) | |
For further information; OPLEIDINGSPROGRAMMA voor EPIDEMIOLOOG B ERKEND OPLEIDINGSTRAJECT UMCG / RUG''
( l.kuil umcg.nl ; tel. 050-3610739)
Instructions for registration as Epidemiologist A
Part A: See details for Epidemiologist B
Part B: See details for Epidemiologist B
Part C: Provide a portfolio of epidemiological activities. This should contain evidence of attendance at ten research meetings at the Department of Epidemiology (coordinator: Prof.dr. G.H. de Bock) (maximum 0.5 EC in total).
For further information, please download the form'OPLEIDINGSPROGRAMMA voor EPIDEMIOLOOG A NIET ERKEND OPLEIDINGSTRAJECT UMCG / RUG'.
( l.kuil umcg.nl ; tel. 050-3610739)
| | |
| --- | --- |
| Last modified: | 30 September 2019 08.53 a.m. |