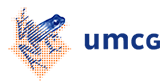 Dental ergonomics
The website 'Knowledge Center Dental Ergonomics' of the Center for Dentistry and Oral health (CTM) of the University of Groningen offers professionals in the oral care and other interested parties up-to-date information about work, practice and resources to serve them.
This knowledge is important for all members of the dental team: dentists, dental hygienists, assistants, auxiliary nurse or practice manager. Also for those who assist professionals in the exercise of their profession, this site is a source of information. It is not only meant for dental suppliers, dental depots, architects and manufacturers, but also e.g. physiotherapists, occupational therapists, (eye)doctors and optometrists.
The layout of the site consists of:
• documents,
• discussion papers,
• research,
• references to literature,
• links to other relevant sites.

It is a digital documentation / knowledge center of the latest reports.
The information can be downloaded. While all documents are copyright © protected consent can often be vested by an e-mail to the author with the request for free use.
More information
For more information please contact:
| | |
| --- | --- |
| Last modified: | 06 June 2018 11.01 a.m. |