Langer mentaal fit door iets nieuws te leren? - Het CogFlex onderzoek
De CogFlex-studie is een wetenschappelijk onderzoek van de Rijksuniversiteit Groningen. In dit onderzoek worden de effecten van het leren van iets nieuws op latere leeftijd onderzocht. Eerder onderzoek lijkt er op te wijzen dat het actief zijn op latere leeftijd positieve invloed kan hebben op het denkvermogen en de stemming. In het CogFlex-onderzoek willen we de positieve invloed van het volgen van verschillende cursussen ontdekken en vergelijken.
Op dit moment bieden wij een gratis online gitaarcursus, cursus Engels en een lezingenreeks aan. Hiervoor zijn wij op zoek naar deelnemers die vrijwel geen geheugen- of stemmingsklachten ervaren.
Wie kan er met de eerstvolgende cursusronde meedoen?
U kunt deelnemen aan het onderzoek als...
… u 65 jaar of ouder bent;
… u vrijwel geen geheugen- of stemmingsklachten ervaart
… uw eerste taal (moedertaal) Nederlands is;
… u dagelijks (bijna) alleen Nederlands spreekt;
… u niet vloeiend een andere taal spreekt, zoals Fries;
… u niet zo goed bent in het spreken en begrijpen van Engels;
… u in de afgelopen 20 jaar niet of weinig op een muziekinstrument hebt gespeeld;
… u beschikking heeft over een tablet of (laptop) computer met webcam, microfoon en internetverbinding, en u hier grotendeels mee overweg kan;
… u niet aan een neurologische aandoening lijdt (zoals epilepsie, dementie, of een neuromusculaire aandoening).
Als u bij een van bovenstaande criteria twijfelt of dit bij u van toepassing is, dan kunt u een mailtje sturen naar cogflex@rug.nl of ons bellen op 06-42971746.
In verband met de huidige situatie rondom het coronavirus zal het onderzoek volledig online plaatsvinden. De eerstvolgende cursusronde start begin april 2022.
Op deze website kunt u meer lezen over de achtergrond van het onderzoek, over het verloop van het onderzoek en wie we precies zoeken om mee te doen aan het onderzoek. Ook stellen wij het onderzoeksteam aan u voor en beantwoorden wij veelgestelde vragen. Tenslotte leest u hoe u contact met ons kunt opnemen, als u wilt deelnemen maar ook als u vragen heeft.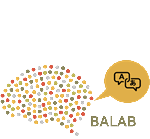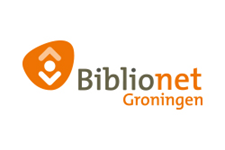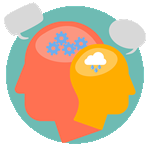 | | |
| --- | --- |
| Laatst gewijzigd: | 23 november 2021 10:48 |