Staff and PhD
Dr Elena Mucciarelli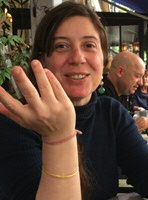 Elena Mucciarelli, director of the Institute of Indian Studies, is Gonda Lecturer and Assistant Professor of Hinduism in the Sanskrit Tradition at the Faculty of Theology and Religious Studies at the University of Groningen. She is member of the ERC-funded research project NEEM (The New Ecology of Expressive Modes in Early-Modern South India), directed by David Shulman, and has a vast experience in various international and interdisciplinary scholarly teams.
After obtaining a joint PhD in Indic Studies from the Universities of Tübingen and Turin (2011), Dr. Mucciarelli was appointed research assistant at Univerisità degli Studi di Cagliari (2012-2013), and at the University of Tübingen (2016-2017) for the creation of the "Gundert Portal". In 2014-2015 she was principal investigator in the research project "Kings of the Wild: The Re-use of Local and Vedic Elements in the Legitimation Process of Medieval Karnataka" financed by DFG and carried out at the University of Tübingen. From 2017 to 2020 she has been research fellow at the Martin Buber Society, Hebrew University (Israel).
In her research, Mucciarelli focuses on the cultural history of South India combining philology, anthropology, and media studies. Her holistic approach brings together the study of primary sources in several languages and field work, especially in South India where she has been going for the last 10 years to study and document ritual practices as well as a unique form of engendered temple theater tradition. Mucciarelli's scholarly interests encompass the study of performative and ritual traditions, the conceptualization of magic and healing through the analysis of ritual practices and textualized knowledge, and the articulation of materiality and cultural techniques in relation to indigenous categories.
Dr Peter Berger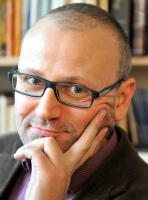 Peter Berger is Associate Professor of Indian Religions and the Anthropology of Religion at the Faculty of Theology and Religious Studies at the University of Groningen. Since 1996 he is working on tribal cultures in the south of the Indian state of Odisha, geographically part of the mountain range called Eastern Ghats. He has conducted long-term fieldwork there especially with the Gadaba community and has published extensively on ritual, food, cosmology, cultural change, the anthropology of India and other topics.
With Dr. Sarbeswar Sahoo (IIT Delhi) he has recently completed a research project on Modalities of Conversion in India (funded by the Gratama Foundation) and he has just started a new research project on the changing meanings of millet in Odisha in the context of a global revival of this crop as "smart food". This interdisciplinary project is co-chaired with Prof. Roland Hardenberg (Frobenius Institute, Frankfurt) and Prof. René Cappers (Groningen Institute of Archaeology).
Dr Tina Otten
Dr Sarbeswar Sahoo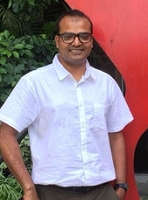 Dr Sarbeswar Sahoo is an NWO Visiting Scholar (May-June 2022). He teaches Sociology at the Department of Humanities and Social Sciences, Indian Institute of Technology Delhi. During his visit to the Faculty of Theology and Religious Studies as an NWO visiting scholar, he will be working on "Notions of Continuity and Discontinuity in Indian Pentecostalism". Drawing on his ethnographic fielwork, Sahoo will particularly examine the nature of Pentecostal conversion among the Bhil adivasis and ask whether conversion has resulted in a "complete break" with the Bhil cultural and ethnic past or there is the "persistence of past" beliefs and practices in their present.
Shilanjani Bhattacharyya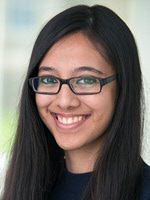 Photo by Peter Steigerwald - Frobenius Institute
The socio-cultural dynamics of the resurgence of millets among Adivasi shifting cultivators in Odisha, India
Shilanjani Bhattacharyya is a PhD student at the Faculty of Theology and Religious Studies. She obtained a B.A. in Social Sciences and an M.A. in Women's Studies at the Tata Institute of Social Sciences, India. Her Master's research engaged with everyday experiences of spirituality of women practitioners of the Baul community of Bengal in eastern India, who dissent against heteronormative orthodox religion and its associated discriminatory practices through esoteric songs and rituals. Subsequently, she has also worked with the Tata Trusts and the Ministry of Women and Child Development, Government of India, as District Lead for facilitating the implementation of the National Nutrition Mission, towards favourable nutrition outcomes for maternal and child health. Shilanjani is currently doing a joint PhD with the University of Groningen and Goethe University Frankfurt, Germany. Her doctoral research aims to explore the socio-cultural dynamics of resurgence of the cereal 'millets' in Odisha, India by focusing on certain adivasi (indigenous) communities of shifting cultivators such as the Konds, who have historically continued to engage with millets for subsistence, exchange and ritual practices, despite its marked decline in the wider population. The research project envisions to ethnographically understand how millets are emerging as actors of continuity and change that contribute to significant cultural transformation in adivasi communities, especially in the realms of social organization, labour relations, cosmological ideas and religious practices. The research will focus on exploring the imbrication of adivasi religious institutions in cultivation processes of millets to understand how they inflect the constitution of actors' worldviews in the face of various changes in the production, distribution and exchange of millets. The research will interrogate how such religious norms and beliefs in turn reflect in the everydayness of adivasi life, especially in attempts to transact evolving livelihood activities. The research will thus attempt to examine how and what systems of knowledge of millets are constituted among adivasis in local contexts while mapping significant changes in response to the evolving policy climate of millets in eastern India.
| | |
| --- | --- |
| Last modified: | 12 May 2022 10.13 a.m. |