Church services in times of corona
| | |
| --- | --- |
| Date: | 28 April 2022 |
| Author: | Mark Joosse & Hans Schaeffer |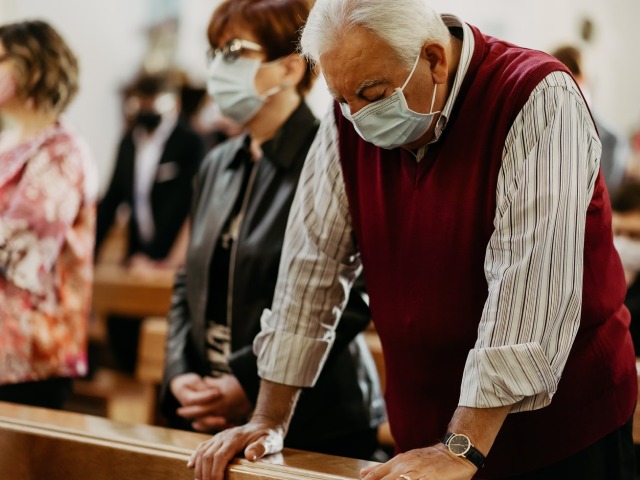 During the first episode of the COVID-19 crisis in the spring of 2020, churches in the Netherlands quickly moved to the digital domain. During that first lockdown, church communities started to Livestream their services, to use digital interaction via chat or Mentimeter, or even celebrate Holy Communion online. What changed and what remained the same? And how to evaluate the (dis)continuities? Are digital services 'real'? We conducted empirical research on how local protestant churches in the city of Utrecht organized their services during the first weeks of the COVID-19 crisis in the Netherlands. In this blog we reflect on the meaning of the different experiences of churchgoers.
Our research shows that most church members took part in digital services of their own congregation in the first weeks of the first lockdown. They missed community with one another most, while many still felt connected to God. Online services were considered a fine alternative, but also as not possible to replace meetings in real life. However, the experiences of churchgoers varied substantially: some appreciated online church even more than offline.
This diversity of perceptions of 'digital church' among church members is an important observation. Digital services don't exclude possibilities for community formation and embodiedness: there are continuities between church attendance offline and online. The perception of digital services by church members depends on personal circumstances, character, but also theological considerations. How does the Church visible relate to the Church invisible? How important are sensitivity, sensuality and expressivity in a particular Christian liturgy? In how far is the Christian faith of an individual matter?
The theological concept of the 'mediation of salvation' can connect the different aspects of digital Church services and the experience thereof. Means (media) are always used in the encounter with God and community formation. Books (the Bible), people (parents or preachers), and practices (singing, listening, praying) are indispensable for the formation of faith communities. Digital means, with their benefits and pitfalls, can be added to the pallet of means of salvation. All media have an eschatological dimension: the experienced community with God and each other in this world, whether online or offline, is a 'foretaste' of the deep connection that can be experienced in the world to come.
When the diversity of perceptions of digital church services is appreciated and connected with other views and experiences, including contributions of the tradition and worldwide church, a search for 'catholicity' emerges. How can individual believers identify themselves with the incredibly diverse community of believers of all times and places? Conversations about the importance of community and embodiedness in the Christian faith or about what makes a church 'real', can in this way function as a means of salvation by themselves. We sincerely hope that in the later phases of this COVID-19 crisis, like we experience now, these conversations are initiated in churches and elsewhere.
Are you interested in the full article by Mark Joosse and Hans Schaeffer, in Dutch? It is available open access in the journal Religie & Samenleving (Religion & Society): Joosse, M. & Schaeffer, H. (2021). Kerkdiensten in coronatijd. Een onderzoek naar de vormgeving en beleving van kerkdiensten in de eerste weken van de corona crisis. Religie & Samenleving. 16 (2) 135-157
About the author
Mark Joosse & Hans Schaeffer
Mr. drs. M.P. (Mark) Joosse studied Theology (in Kampen) and Company Law (in Utrecht). He is an associate at PwC Legal in Amsterdam.
Prof. dr. J.H.F. (Hans) Schaeffer is a professor of practical Theology at the Theological University Kampen. He is vice-director of the research Centre for Church and Mission in the West, with the current research program 'Salvation in the 21st Century'.