Faith of Obama shifts "good Christians are right-wing" frame
| | |
| --- | --- |
| Date: | 26 October 2012 |
| Author: | Maria Vliek |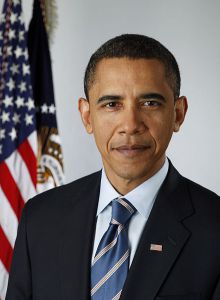 CNN has an excellent piece on the faith of Barack Obama. The author, John Blake, argues that Obama is a religious pioneer that challenges the dominant frame where a good Christian is equated with a right-wing conservative. According to Blake, Obama brings back the social gospel tradition which was dominant at the start of the 20th century. And his source of inspiration is the Black Church.
"When Obama invoked Jesus to support same-sex marriage, framed health care as a moral imperative to care for "the least of these,'' and once urged people to read their Bible but just not literally, he was invoking another Christian tradition that once dominated American public life so much that it gave the nation its first megachurches, historians say."
Obama is able to revive this tradition, because he brings "the emotional fire" of the Black Church into the mix of his Christianity. The Black Church is a particular feature of the American religious landscape which doesn't exist outside the United States. American sociologists consider it to be one of the dominant streams of American Christianity, alongside other streams as Evangelicalism, Pentecostalism, Roman Catholicism and Mainline Protestantism. (see this article by Steve Warner for more info).
According to historian Diana Butler Bass "this is the first time we're hearing the Social Gospel from the perspective of the black church from the Oval Office. It makes it warmer, more emotive, more communal." No other president has shared the "hybrid" faith that Obama propagates.
Whether Obama manages to definitively change the dominant "good Christians are right-wing Republicans" remains to be seen, but according to new research, young evangelicals are more and more prone to support economic justice and environmental protection issues. The frames may already have started to shift.
Comments