Climate-vegetation modelling and Arctic migratory bird behaviour (NPP-2020) | Nomikos Skyllas
Field/Discipline
Geosciences, Multidisciplinary

Environmental Sciences

Ecology
Summary
The polar climate is changing faster than in other parts of the world and will affect ecology. Within this project, we will identify, quantify and study the mechanisms behind Arctic climate changes (means and variability) relevant for (future) bird behaviour (migration routes, breeding locations, range changes, food availability). We will do so on the basis of the most recent and accurate state-of-the-art global climate models. We will additionally address how climate change alters the dynamics of food availability for Arctic migratory geese and shorebirds.
Specifically, we will compile bird-relevant climate data such as temperature, precipitation, snow cover and wind, at Arctic breeding grounds and along migration routes, perform statistical and/or dynamical downscaling of climate model data, perform dedicated climate simulations with the state-of-the-art global climate model EC-Earth to elucidate Arctic climate changes, including variability and extremes, identify and quantify mechanisms behind future changes in Arctic climate variability and extremes, and simulate the future dynamics of food availability for birds in Eurasian Arctic locations under contrasting climate change scenarios.
To achieve these goals, we will employ a range of climate models and techniques, as well as an existing Arctic tundra vegetation model. This project is part of the NPP-2020 project "Vulnerability of Arctic migratory birds to rapid climate change".
---
Supervision by
Promotor: professor Richard Bintanja Isotope Research — Energy and Sustainability Research Institute Groningen
More information and contact details can be found on the personal profile of Nomikos Skyllas
---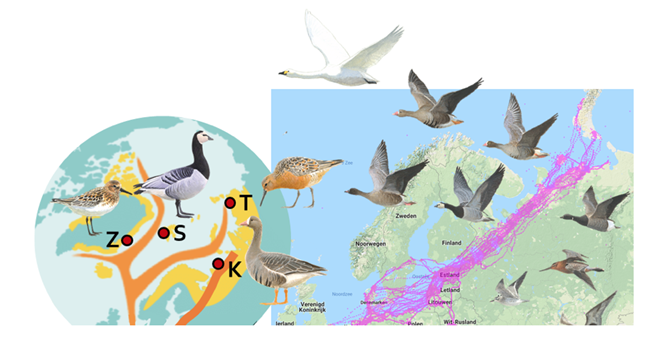 | | |
| --- | --- |
| Last modified: | 06 April 2023 3.03 p.m. |