Attributing polar sea ice changes and accumulation changes on the ice sheets (NPP-2020) | Marlen Kolbe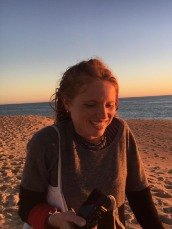 Field/Discipline
Expertise
Arctic/Antarctic climate

atmospheric sciences

physical oceanography
Summary
In this project we will quantify the processes contributing to polar amplification, i.e. time-dependent local feedbacks (ice-albedo, lapse-rate and Planck) as well as the increased poleward transport of heat and moisture as well as surface evaporation which is strongly linked to sea ice. We will particularly focus on the relation between sea ice changes and precipitation changes over the ice sheets. The currently colder and drier parts of the ice sheets may be particularly vulnerable to this feedback.
Observations indicate that certain circulation patterns (e.g. atmospheric rivers) have a strong impact on Arctic ice melt rates. In terms of impacts it is important to consider changes in the means and in variability. We will therefore separate mechanisms that govern mean changes and variability. For instance, mean changes in Arctic precipitation are governed by sea ice retreat and surface evaporation (hence local), whereas changes in Arctic precipitation variability appear to be caused primarily by poleward moisture transport (hence remote). Also, changes in climate variability may impact possible thresholds in the system.
This PhD-project aims to identify and quantify the processes/feedbacks leading to polar (Arctic + Antarctic) amplification (of warming and precipitation) of climate variability and its impact on ice sheet mass balance with special attention to the role of receding sea ice (enhanced surface evaporation). The project is part of the overall NPP project "Dutch Polar Climate and Cryosphere Change Consortium".
---
Supervision by
More information and contact details can be found on the personal profile of Marlen Kolbe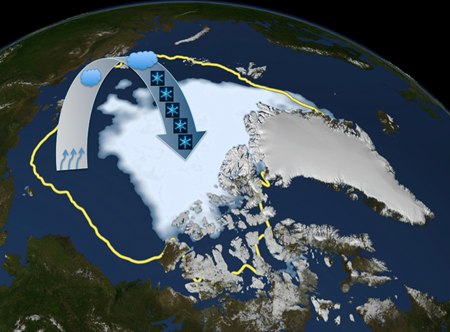 | | |
| --- | --- |
| Last modified: | 06 April 2023 2.49 p.m. |