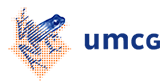 Experimental Cardiology
Introduction
Cardiovascular disease is a leading cause of morbidity and mortality. Heart failure is the end-stage common entity of most cardiac diseases (like myocardial infarction, hypertension, diabetes, and genetic disorders) and a progressive disorder in which the normal structure and/or function of the heart gradually impairs. At late stages, heart failure may lead to insufficient blood flow to fulfil body demands, finally resulting in organ failure and death. Currently about 1-2 percent of the Western population has heart failure. It has a five-year mortality rate of approximately 50% and it is the only major cardiovascular disease that is rising in incidence and prevalence due to the aging population.Heart failure is also one of the most costly medical conditions.
Cardiomyocyte hypertrophy is a main and early mechanism by which the heart tries to reduce stress on its ventricular or atrial walls generated by the above mentioned cardiac stress factors. Although, initially, this is a compensatory mechanism, it may transit into pathological hypertrophy, in a process called cardiac remodelling, which is characterized by cardiomyocyte hypertrophy but also fibrosis, cell loss and low grade ischemia and inflammation. The remodelling process eventually culminates into decompensated symptomatic heart failure.
Research
Within our department we investigate the underlying causes and mechanisms that contribute to hypertrophic growth and cardiac remodelling. This includes research of neuro-hormonal factors, like the renin-angiotensin system and nuclear hormone receptors, cardiorenal interaction, and molecular and cellular studies towards basic mechanisms. Moreover, in collaboration with other groups, atrial fibrillation and pulmonary arterial hypertension are studied. Importantly, based on these studies, we also investigate potential novel treatments options that may have therapeutic value.
In summary, our research has a strong translational medicine character, covering the whole field from gene to patient with a strong focus on heart failure.
| | |
| --- | --- |
| Last modified: | 20 March 2013 2.37 p.m. |