Biography André van der Louw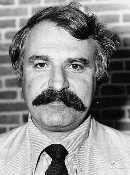 André van der Louw (1933-2005) had a versatile career. He was a journalist, a social democratic politician and a chairman of several public organizations. As a journalist he worked for the social democratic broadcasting association vara and the cultural youth magazines Twen/Taboe and Hitweek. In the late sixties, Van der Louw became widely known as a leading member of Nieuw Links, a movement that strived for change within the social democratic party. He was chosen in the central committee of the PvdA in 1967, and became the party's chairman four years later. From a rebellious party member, he turned into a professional politician. Van der Louw was sworn into office as mayor of Rotterdam in 1974. He seemed to be in his element in Rotterdam. Even so, he became Minister of Culture, Recreation and Social Work in the second Van Agt government in 1981. After the rapid fall of this unsuccessful cabinet, Van der Louw appeared to be in the running to become Den Uyl's successor as PvdA leader. Instead, he disappeared from the political scene in The Hague. He became, among other things, chairman of the Dutch football association knvb (1986-1989) and chairman of the national broadcasting organization nos (1994-1997). In the early nineties, twenty years after Nieuw Links dissolved, Van der Louw campaigned once again in order to chart a new political course for the PvdA. With little effect this time.
This biographical research aims to show the connection between Van der Louw's personal background and his public activities, and it will put it into a historical context. This will probably shed light on how Van der Louw's various activities related to one another and it will give insight in the development of his political views. Four research subjects are of central importance: Van der Louw's journalistic and cultural activities, his position within the PvdA, his political style and his (self)representation. This research will contribute to the historiography of postwar Dutch social democracy and political culture.
The research will be conducted by Chris Hietland (1983). He studied history in Amsterdam, Berlin and Utrecht. His thesis will be supervised by Prof. Hans Renders, Prof. Gerrit Voerman and Prof. Paul van de Laar (EUR). In October 2016, Chris Hietland organized together with Gerrit Voerman a colloquium 10 over Rood 50 jaar later. The newspapers Volkskrant, Nederlands Dagblad, NRC Handelsblad and Dagblad van het Noorden reported on this colloquium. In the magazine Tijd & Taak an article was published on this congress and on the book Zeventig jaar PvdA by Gerrit Voerman en Frans Becker.
E-mail:
c.h.hietland uu.nl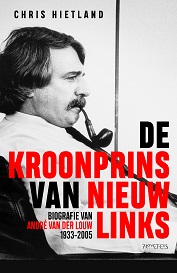 On 11 April 2019, Chris Hietland defended his biography Kroonprins van Nieuw Links. Biografie van André van der Louw 1933-2005 as a PhD thesis before the University of Groningen.
Kroonprins van Nieuw Links. Biografie van André van der Louw 1933-2005 was published at Prometheus.
| | |
| --- | --- |
| Last modified: | 24 January 2020 11.43 a.m. |