Biography Poncke Princen (1925-2002)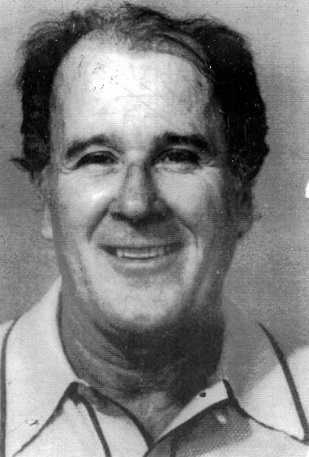 Poncke Princen is one of the most controversial figures in 20th century Dutch history. He was the ultimate traitor to many Dutch people, and was therefore hated and despised. The cause for this lies in the war that the Netherlands waged against the Indonesian nationalists between 1945 and 1950, after their leader Sukarno declared Indonesian independence on August 17th in the first mentioned year. In December 1946 Princen was sent to the archipelago as a conscript and stationed in West Java. After more than a year and a half in Dutch service, Princen decided to desert. On October 1, 1948, he crossed the demarcation line into territory under Nationalist control. Princen was arrested there and imprisoned in Yogjakarta, the focal point of the Indonesian revolution. The nationalists were suspicious, because what exactly were Princen's intentions? On December 18th, at the start of the second police action, he was released. Princen did not flee but joined the Tentara Nasional Indonesia (TNI) and subsequently fought with the Indonesians against the Dutch armed forces, of which he had been a part three months earlier. After the war, Princen received the Indonesian nationality. He lived in the Asian country until his death in 2002.
What is known about Princen in the Netherlands is mainly based on newspaper articles, radio interviews and television programmes. In this reporting, two perspectives are dominant. On the one hand, Princen was portrayed as a degenerate figure, a communist who cunningly murdered his fellow soldiers. This view was initially expressed by De Telegraaf and newspaper Trouw, and later by Dutch veterans, contemporaries of Princen from the war in Indonesia. The other perspective was given by Princen himself. In his own words, he placed himself on the right side of history, by opting for the weaker ones in this conflict. In both perspectives, the emphasis is entirely on the person of Poncke Princen, there is hardly any attention for other persons, specific circumstances or the broader context.
It is also striking that little research has been done into Princen's further life. In this biography Princen's war years on Java will of course be discussed and his desertion and defection reconstructed. Theories about radicalization that were developed at the beginning of this century provide the necessary guidance to explain Princen's actions. Under what circumstances did he stay in Indonesia during the war? How did Princen view this conflict and how did his perspective on it develop? What events led to his radical actions?
Micro-historians wonder how representative an individual's behavior is, compared to his social background and the norms and values that are supposed to apply here. In the image that was created of Princen, he seems to be a loner, although he always was surrounded by many others. The question is what happens to Princen when he is placed within the context of his own environment. Does he still appear to be the loner that others saw in him? Are Princen's desertion and defection more understandable when his childhood, upbringing and events that shaped him in his early life are taken in consideration? During World War II, for example, Princen was in camp Vucht, camp Amersfoort and in a German prison. What was the reason for his imprisonment and what impact did this have on his life and thinking? What other experiences were important in his life before he was sent to Indonesia?
In this research, the person of Princen is detached from the image of him in the Netherlands, and his story is told on the basis of in-depth, systematic and coherent biographical research. In doing so, Princen will be placed in his specific context, of which there is usually a clear lack in the reporting about him. Microhistorian Jacques Revel argues that context refers to events and circumstances relevant to the situation a person, from the global scale to the local level. For him, context is not one-in-a-dozen but multidimensional, whimsical and ambiguous. Seen in this way, it is better to speak of multiple contexts that interact with each other. Together, these make the actions of a person understandable. In Princen's case, the context is very diverse. It includes for example the conditions in the Netherlands before and during the Second World War, but also those in Java during the Revolusi, and political events during the Cold War that were directly felt in Indonesia. It should therefore be clear that in this study explicit attention is paid to both the Dutch and the Indonesian perspective, on Princen, his role during the war in Indonesia and his further life.
This PhD research is supervised by prof. dr. Hans Renders and prof. dr. Martin Eickhoff.
Mathijssen was interviewed about his research by Biografieportaal.
Niels Mathijssen is a historian and works as a journalist at De Groene Amsterdammer. Here he writes about the colonial past, Dutch slavery history, colonial looted art and the war in Indonesia (1945-1949). He is also a fellow at the Netherlands Institute for Advanced sciences. Prior to this, he worked at Trouw and De Correspondent, among others. Email: nielsmathijssen@gmail.com
| | |
| --- | --- |
| Last modified: | 18 July 2023 4.28 p.m. |