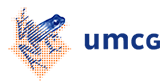 Organisation

The Research Institute Brain and Cognition ('Research Institute for Neurosciences and Healthy Ageing') was established in its present form in 2005. Brain and Cognition is part of the Graduate School of Medical Sciences (GSMS) and Research School of Behavioural and Cognitive Neurosciences (BCN).
The mission of Brain and Cognition is to promote research that is aimed at understanding the evolving and waning function of the healthy brain over lifetime, as well as nervous system dysfunction as it manifests in neurological and psychiatric ageing-associated disorders. The research emphasizes translational collaborations between lab-based and hospital-based researchers while integrating separate levels of neuroscience research.
It is Brain and Cognition's strong conviction that the knowledge generated within the body of the institute must and will benefit patients with neurological and psychiatric disorders, and contribute to the 'Healthy Ageing' mission of increasing the number of years that people can spend in good health, without being encumbered by brain damage.
Brain and Cognition harbours both clinical and biomedical neuroscience research. Approaches range from (epi)genetics, via molecular research in Drosophila and C. Elegans to cognitive studies in humans. This allows multi-disciplinary projects that seek to understand the normal ageing phenomena of the healthy brain and to answer neurological and psychiatric disease-related questions. Within the neurological and psychiatric diseases that are being studied, the emphasis is on brain and behavioural development (incl. childhood onset movement disorders), neurodegenerative diseases and mood disorders. Based on integrated research lines, preclinical- and clinical researchers collaborate in both biomedical and patient-oriented research. Cooperation within the interfaculty neuroscience Research School BCN brings in additional expertise on behavioural, physiological, physical, psychological, and mathematical methods. Collaborating faculties include Arts, Philosophy, Social Sciences and Behaviour, Mathematics and Natural Sciences, and Medical Sciences/UMCG.
The Research Institute Brain and Cognition ('Research Institute for Neurosciences and Healthy Ageing') harbours four research programmes :
1. Molecular Neuroscience and Ageing Research (MOLAR)
2. Clinical Cognitive Neuropsychiatry Research Program (CCNP)
3. Perceptual and Cognitive Neuroscience (PCN)
4. Movement Disorders (MD)
In addition to its scientific aims, Brain and Cognition's mission also entails educating and training bachelor, (research) master and PhD students to become independent neuroscience researchers. Brain and Cognition participates in the bachelor ('honours') education in medical biology and in life science and technology, in the research-oriented (2 year) Master Program, and in the PhD Education and Training Program of the Research School BCN.
---
Management team Brain and Cognition
prof. Iris Sommer (director), Psychiatrist
prof. Joukje van der Naalt, Neurologist
prof. Joke Spikman, Clinical Neuropsychologist
Marie-José van Tol, PhD, Neuroscientist
Michelle Pena, PhD, Policy Officer (m.pena umcg.nl)
Staff Office
Evelyn Kuiper-Drenth, Secretary (e.t.kuiper-drenth umcg.nl)

Visiting address
Ant. Deusinglaan 1, Building 3217 ('de Brug'), Room 7.21
9713 AV Groningen
The Netherlands
Phone: +31 50 361 6778
Related information
- Research Institute Brain and Cognition (on www.umcg.nl)
- Research School of Behavioural and Cognitive Neurosciences (BCN)

| | |
| --- | --- |
| Last modified: | 28 February 2022 2.43 p.m. |