Komende lezingen
IMAKA, een (studie)vereniging voor wie geïnteresseerd is in de poolgebieden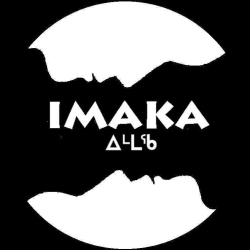 Imaka lectures are currently online.
On Monday 26 April 2021 Antje Neumann will give a lecture: Protecting Polar Wilderness and Tourism: Two sides of a coin? The lecture starts at 19:30 CET.
Registration
In order to participate, please register yourself. This form also includes some more details. The log in link and further instructions will be emailed to you on the morning of the lecture. The lecture starts at 19:30 CE(S)T and lasts until 20:30, after which there is room for questions via the chat. The lecture will not be recorded.
Summary
Wilderness is central to the Arctic and the Antarctic and related values are legally protected in both regions – in the Arctic mostly via domestic legislation of the Arctic States and in the Antarctic predominately through the international legal system provided by the Antarctic Treaty and the subsequently adopted instruments. Despite the legal recognition, however, wilderness values are barely considered in practice. This stands in sharp contrast to increasing pressures on Polar wilderness caused, among others, by tourism activities.
This lecture will introduce the different premises and settings of wilderness protection in the Polar regions and discuss some of the major challenges in relation to tourism. Illustrations will be provided on the basis of case studies conducted in Alaska, Lapland and Svalbard.
About the speaker
Antje Neumann lives and works in Iceland. She is affiliated with the University of Akureyri where she teaches Polar law. She obtained a master's degree in this field of law in 2010 and defended her PhD on wilderness protection in Polar regions at the University of Tilburg in 2019.
___________________________________________________
Wilt u op de hoogte blijven van de Imaka-activiteiten?
Meldt u zich dan aan voor onze mailinglist .
Of volg Imaka op facebook
| | |
| --- | --- |
| Laatst gewijzigd: | 20 april 2021 11:18 |