Transportation of goods on-board mv Ortelius
Please follow these guidelines for the transportation of goods from the Netherlands (and back) with the expedition vessel Ortelius
Send in an overview of the items you want to ship with the Ortelius (as an heads up) before May 1

th

to

seespits gmail.com
Bring your equipment to Wageningen Marine Research (WMR), Korringaweg 7, 4401 NT, in Yerseke in the end of June (exact dates will follow). Please note that WMR is located ín the NIOZ building.
You need to make an appointment beforehand with Martine van den Heuvel-Greve for timing of the delivery in Yerseke:

martine.vandenheuvel-greve wur.nl
All equipment needs to be properly packed, preferably in (zarges)boxes or other easy to handle packages. Make sure it is expedition proof: sturdy and easy to handle.
All packages must be numbered and marked on all sides with your name using

THIS FILE

. The code is your initials and the number of the packages and total amount of package (for instance AJMS 2/3 = package number 2 out of 3 from Annette JM Scheepstra)
We need a

PACKING LIST

: you need to list all the items you pack in the boxes (see attached example file). Bring this list with you when you bring your equipment to WMR and also e-mail this list to

seespits gmail.com

.
If you want to lock your box than please use a combination lock and write the number of the lock in the packing list.
We will take care of the transport of all equipment from WMR to the Ortelius in Vlissingen.

The equipment on-board of the mv Ortelius will be stored secured and dry, but unheated.

Please note that the equipment

will be loaded in May when the Ortelius is in dock in Zeeland and will stay on-board during all Spitsbergen cruises until the SEES expedition in August.
If you wish to have equipment shipped back to the Netherlands after the expedition, prepare the (amended) packing lists beforehand. Please note that the Ortelius will be back in Zeeland around end of September before you can retrieve your equipment.
DEADLINES
1 June 2020: Sending your final list with information needed fir cargo transport

end of June 2020: Bringing equipment to Wageningen Marine Research in Yerseke (Korringaweg 7, 4401 NT ), exact dates will follow later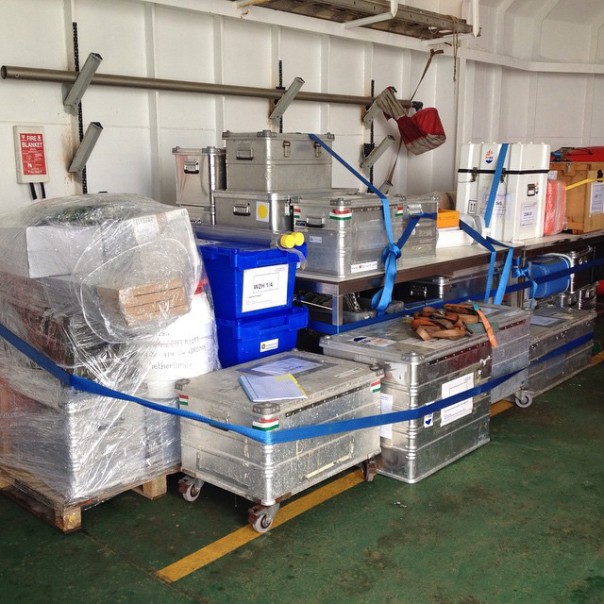 | | |
| --- | --- |
| Last modified: | 04 May 2020 6.08 p.m. |