Guest Seminar Paul Rasor: 'Hate Speech, Pluralism and the Many Faces of Tolerance'
| | |
| --- | --- |
| When: | We 25-05-2016 12:15 - 13:45 |
| Where: | Oude Boteringestraat 23, Room 001 |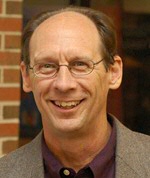 On May 25th, Prof. Dr. Paul Rasor (Virginia Wesleyan College, Virginia, USA) will lead a discussion seminar for university researchers and students of all disciplines, from 12:15 - 13:45 at Oude Boteringestraat 23, Room 001. The seminar is entitled 'Hate Speech, Pluralism and the Many Faces of Tolerance'. Examples of questions that can be discussed relevant to the presentation include:
To what extent is the Netherlands (still) a tolerant country?

How should the Netherlands deal with hate speech? For example, how should it deal with Geert Wilders' 'minder Marokkanen' speech? And how should it deal with hate speeches of Islamic or Christian religious extremists, for example the 'haatimams'?

What could be done in order to minimize hate and maximize peaceful mutual understanding in the current multicultural society?
Paul Rasor is a visiting professor in the Faculty of Law (research programme: "Public Interests and Private Relationships") and Gerardus van der Leeuw Fellow in the Faculty of Theology and Religious Studies at the University of Groningen. He recently retired as Director of the Center for the Study of Religious Freedom and Professor of Interdisciplinary Studies at Virginia Wesleyan College in Norfolk, Virginia. His academic career includes 14 years as a full-time law professor and more than 10 years teaching in theology and religious studies. He has received teaching awards from two universities. Paul has also been active in various forms of community service. He went to El Salvador, Guatemala and Nicaragua several times during the war years of the 1980's, doing both educational and human rights work.
Please note that this is a LUNCH SEMINAR. Only a limited number of places are still available for attending.
To register for the event, please send an e-mail to Prof. Dr. Aurelia Colombi Ciacchi at a.l.b.colombi.ciacchi@rug.nl