Career planner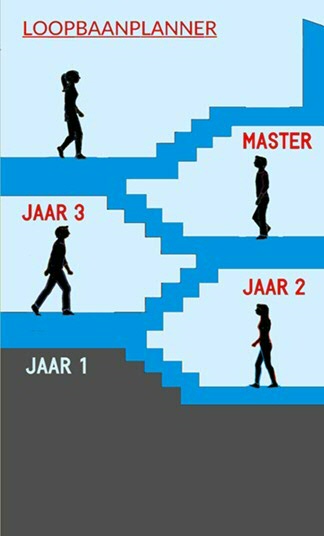 It is a good idea to prepare yourself for the labor market, and it is an even better idea to start with this early. You already made the first choice by choosing to study Law. Because of this there are luckily already less job possibilities to choose from. However, within law there are also many different study areas, and subsequently career, possibilities
Decision moments in your studies
With this career planner we want to show and explain to you these decision making moments in your studies that will influence your possibilities on the job market. In the sub categories of the different years of the planner you will find information about the different opportunities, and subsequent job prospects, you will have during your studies in Groningen. Additionally, on the internship webpage you will find self-analysis tests and assignments in order to be able to make a well-informed decision regarding your career direction. Therefore, you will be able to choose a career which will fit you, as you will able to know who you are, what you want and what you can do.
Extra curricular activities and working on your competences
In the career planner you will also get an overview of the activities you can do next to your studies. For your first job they will be looking for specific competences. With these extra curricular activities you can work on your employability skills and competences. These are skills such as: strong communication skills, being a team player, intercultural competences, language skills, analytical thinking etcetera. Within your degree you will certainly already train many skills and competences, but this regards those skills you can develop next to your studies. With these you will be more employable on the labor market.
| | |
| --- | --- |
| Last modified: | 22 December 2016 2.09 p.m. |