The Evolution of Global Health Law
| | |
| --- | --- |
| When: | Th 05-10-2023 15:30 - 17:30 |
| Where: | Röling Building, Oude Boteringestraat 18, Singer-Dekkerroom (1217.0071) |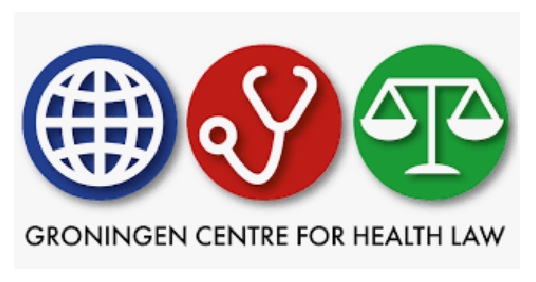 On 5 October we will have a moderated panel discussion with two leading experts in the field of global health law. We will discuss the following two topics.
Prof. Gian Luca Burci: The COVID-19 Pandemic and the Evolution of Global Health Law
The COVID-19 pandemic has shaken global governance and international law to their core and forced the international community to reckon with the complex interactions between global health law and governance, and other legal and policy regimes. The current WHO negotiations towards a new "pandemic treaty" and a revision of the International Health Regulations have revealed such complexity in stark terms and risk grinding progress to a halt. Prof Burci will review the progress of the negotiations, discuss some of the most crucial and complex issues such as One Health, access to pathogens and the pursuit of equity. These issues will be placed in the broader context of other overlapping or competing legal and policy regimes.
Prof. Amandine Garde: The implementation of the WHO food marketing recommendations 13 years after their adoption: a growing gap between rhetoric and practice?
This session will focus on recent WHO guidelines and supplementary policy guidance on protecting children from the harmful impact of food marketing published in July. This session will reflect on these instruments and discuss the existing (perhaps even growing) gap between discourse and practice.
The event will be followed by a reception.
Gian Luca Burci is Adjunct Professor of International Law at the Geneva Graduate Institute and Director of the Joint LLM on Global Health Law and Governance with Georgetown Law School. His areas of expertise span from global health law and governance to the law of international organizations and international immunities. Between 2005 and 2016, he was the Legal Counsel of WHO. He is the author of the leading English book on the WHO (2004) and many articles and book chapters on various topics of international law.
Amandine Garde is Professor of Law at the University of Liverpool. She has developed a specific expertise in the legal aspects of obesity prevention and other non-communicable diseases (NCD) risk factors and has published extensively on the role that legal instruments can play in preventing NCDs. She regularly advises the World Health Organization and other UN agencies, as well as governments and non-governmental organizations worldwide. She is Founding Director of the Law and NCD Unit. She is also a Senior Editor of Cambridge University Press's European Journal of Risk Regulation and Series Editor for Elgar's Health and the Law series.

Program
15:30 – 15:35 Introduction by Prof. Brigit Toebes
15:35 – 16:15 Panel Discussion with Prof. Gian Luca Burci and Prof. Amandine Garde, moderated by Meaghan Beyer
16:15 – 16:30 Open Q&A
16:30 – 17:30 Reception
Professor of Health Law in a Global Context, University of Groningen
Groningen Centre for Health Law
Scientific Director Aletta Jacobs School of Public Health

Assistant Professor of International Law, University of Groningen
Groningen Centre for Health Law