Therapie met dieren wordt steeds populairder en is regelmatig onderwerp van gesprek in de media. Steeds vaker worden deze interventies ook ingezet voor kinderen met Downsyndroom of Autisme. Maar werkt het ook?
In dit onderzoek wordt het effect van therapie met honden bekeken. Wij zoeken hiervoor nog 6 kinderen en jongeren met autisme die gratis hondentherapie willen uitproberen en willen deelnemen aan ons onderzoek!
Er doen inmiddels al voldoende kinderen met Downsyndroom mee. Meer informatie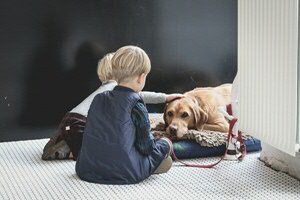 Het onderzoek loopt tussen februari 2019 en oktober 2022, onder leiding van Dr. Steffie van der Steen van de Rijksuniversiteit Groningen en wordt gefinancierd door de Nederlandse Organisatie voor Wetenschappelijk Onderzoek (NWO). Het onderzoek is corona-proof!
Het onderzoek start met een huisbezoek van de onderzoeker. Ouders vullen vooraf een korte online vragenlijst in over het sociaal gedrag van hun kind en doen tijdens het huisbezoek drie korte spellen met hun kind. Deze spellen bestaan uit twee teken-taken en één zoektaak. Tijdens de spellen registreert een smartwatch de bewegingen van u en uw kind. Er worden geen video-opnames gemaakt. Alle kinderen die tot nu toe hebben meegedaan, hebben de huisbezoeken heel leuk gevonden!
Uw kind wordt daarna ingedeeld in de therapiegroep of controlegroep.
Kinderen in de therapiegroep volgen gratis vijf wekelijkse sessies hondentherapie. De sessies kunt u in overleg met de therapeut plannen, rekening houdend met uw agenda. Na de 5 sessies volgt weer een kort huisbezoek met dezelfde online vragenlijst en activiteiten. Zes weken na dit huisbezoek, volgt ten slotte nog de laatste online vragenlijst.
Kinderen in de controlegroep volgen helaas geen hondentherapie. Wel vinden zij het vaak erg leuk om de spellen tijdens de huisbezoeken te doen. Na de twee huisbezoeken en de laatste online vragenlijst, krijgen zij als bedankje altijd een gratis sessie hondentherapie aangeboden. Ouders kunnen naar eigen inzicht de sessie met de therapeut plannen.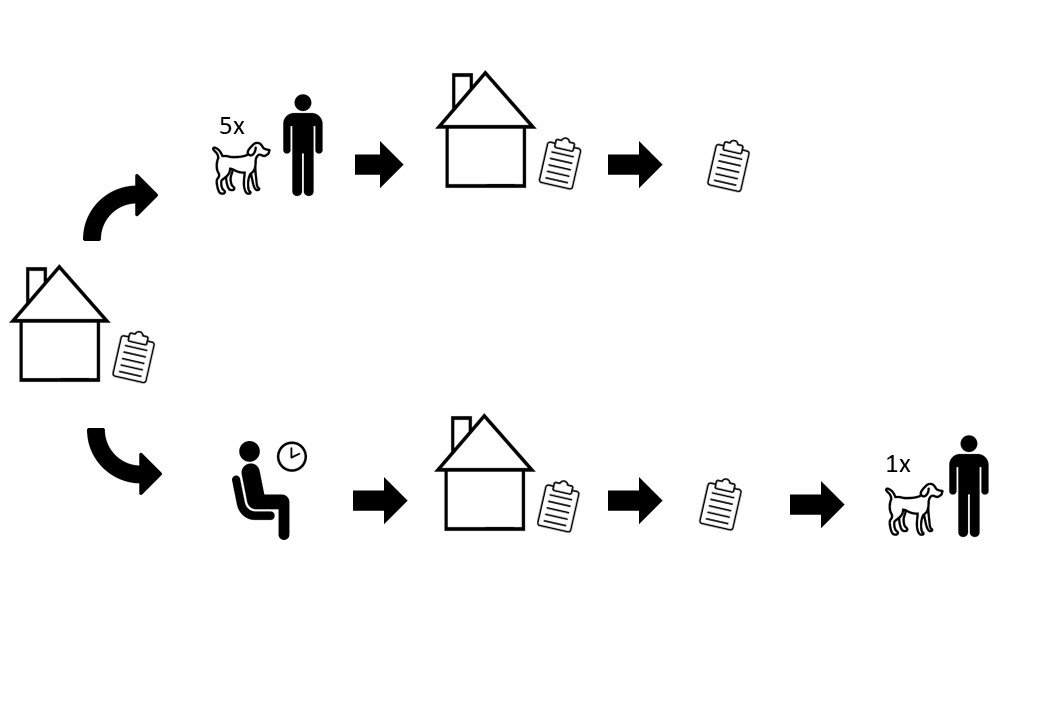 | | |
| --- | --- |
| Laatst gewijzigd: | 07 oktober 2020 19:17 |