Het Expertisecentrum Vakdidactiek Noord publiceert regelmatig materiaal waar docenten mee aan de slag kunnen. Download ze hieronder of bestel de papieren versie.
Poster Lesson Study
Professionaliseert uw team zich al met Lesson Study? Hang een Lesson Study-poster op in uw school! Op deze manier geeft u meer bekendheid aan Lesson Study en bent u transparant naar collega's, ouders en leerlingen.
Prijs (inclusief BTW en verzendkosten):
Poster (A1-formaat / 59,4 x 84,1 cm): €1,00
Poster in verzendkoker: €3,95
Een poster bestellen kan door te mailen naar Sindy Steenhuis (secretaresse Expertisecentrum Vakdidactiek Noord), via
vakdidactieknoord rug.nl
.
Geef s.v.p. aan hoeveel posters u nodig heeft en naar welk factuuradres de factuur gestuurd mag worden.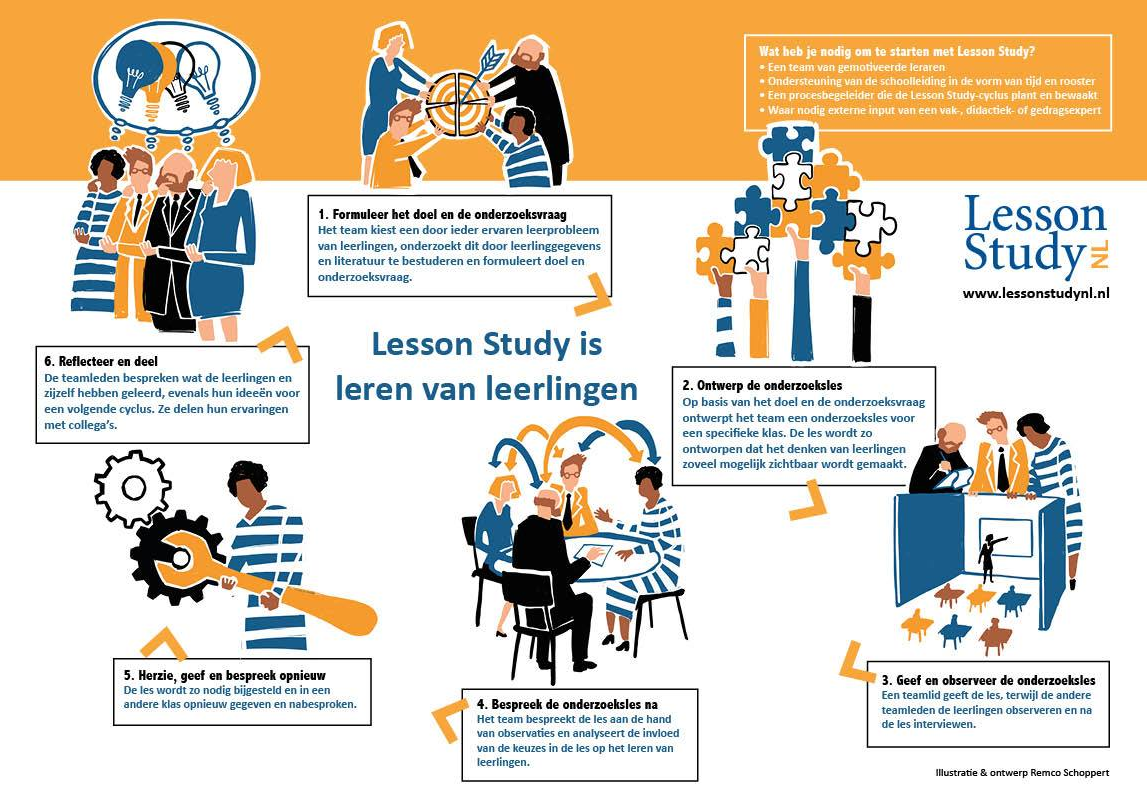 Case report over Lesson Study: Effectief en bruikbaar in het Nederlandse onderwijs?
Dit case report heeft als doel een overzicht te geven van de momenteel beschikbare kennis over Lesson Study. Centraal in dit rapport staat de vraag of Lesson Study een bruikbare en effectieve professionaliseringsaanpak is in de Nederlandse context.
Lectori salutem: de veelbelovende toekomst van het literatuuronderwijs
Een symposium ter gelegenheid van het afscheid van dr. Theo Witte van de RUG op 16 maart 2018 in Het Kasteel te Groningen.
Download hier
de digitale versie.
| | |
| --- | --- |
| Laatst gewijzigd: | 17 juni 2019 14:27 |