Rosalind Franklin Fellowships at the Faculty of Science and Engineering
(Tenure track positions for talented female researchers)
The Rosalind Franklin Fellowship programme is primarily directed at ambitious women in academia, research institutes or industry who have a PhD and aim for a career towards full professorship in a European top research university. The fellowship offers career opportunities to work in international leading milieus and is only awarded to outstanding researchers.
The ambitious Rosalind Franklin Fellowship programme was initiated by the Faculty of Science and Engineering in 2002 and has been running at the University as a whole since 2007. Since 2002, 28 fellows have been appointed at the faculty in varying disciplines.
The seventh round of Rosalind Franklin Fellowships has closed for application on February 1st, 2017.
Fellows appointed in this round will be published when the application round is complete.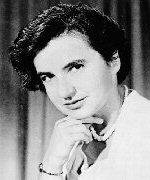 In the sixth round of the Rosalind Franklin Fellowships (2014) the Groningen Faculty of Science and Engineering has appointed:
• Dr. Anastasia Borschevsky at the Van Swinderen Institute for Particle Physics and Gravity
• Dr. Amalia Dolga at the Groningen Research Institute of Pharmacy
• Dr. Sahar El Aidy at the Groningen Biomolecular Sciences and Biotechnology Institute
• Dr. Marthe Walvoort at the Stratingh Institute for Chemistry
• Dr. Pratika Dayal at the Kapteyn Institute and the Netherlands Institute for Space Research (SRON)
• Dr. Kerstin Bunte at the Johann Bernoulli Institute for Mathematics and Computer Science
• Prof.dr. Lucy Avraamidou at the Department of Science Education and Communication
About the faculty
The Faculty of Science and Engineering harbours a kaleidoscope of disciplines and research strengths. Our programmes in research and education range from nanomaterials to engineering, from pharmacy to ecology, and from computer science to astronomy. Our researchers pursue fundamental key questions while collaborating with partners from industry, the medical world and other realms of society. Frontline research groups explore new fields such as synthetic biology and sustainable energy use.
The faculty gives high priority to the international dimension of education and research and has a long history of stimulating, initiating and carrying out multidisciplinary and internationally oriented research. The Faculty offers 40 Bachelor's and Master's degree programmes of which 35 programmes are English taught, attracting students from all over the world.
| | |
| --- | --- |
| Laatst gewijzigd: | 03 augustus 2017 13:14 |