Fellows round 2012
at the Faculty of Science and Engineering
In the fifth round of Rosalind Franklin Fellowships, four fellows have been appointed at the Faculty of Science and Engineering: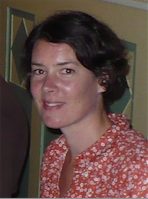 Dr. Martine Maan
Martine Maan received her MSc degree in Biology at the University of Groningen (1997) and her PhD degree at the University of Leiden (2006). She then conducted postdoctoral work in the US (University of Texas at Austin) and in Switzerland (University of Bern and Swiss Federal Institute of Aquatic Science and Technology; Eawag). In 2011 she moved back to the University of Groningen with a VENI fellowship. Since August 2013, she is appointed as a Rosalind Franklin Fellow at the Centre of Behaviour and Neurosciences.
Martine Maan studies the biology of species formation, specifically asking how adaptations to different ecological conditions contribute to the development of reproductive barriers between incipient species. For more information on her research please visit her personal page.
---
Dr. Malika Ammam
Malika Ammam received her MS degree from the University of Pierre et Marie CURIE in July 2002 and her PhD from the University of Paris Sud XI, France in September 2005. From 2006 to 2007, she worked as a research fellow at the University of Kansas in collaboration with Pinnacle Technology Inc. (US). From 2007 to 2010, she worked as a research associate at KU Leuven, Belgium. From 2010 she worked at the University of Ontario Institute of Technology in collaboration with Alcohol Countermeasure Systems Corporation, Canada. Now, she is working at the University of Groningen.
---
Dr. Ykelien Boersma
Ykelien Boersma (1978) obtained her Master degree in Pharmacy at Utrecht University, and a PhD in Pharmacy from the University of Groningen in 2007. She received a Rubicon fellowship to work at the Institute of Biochemistry at the University of Zurich, Switzerland.
In 2011 she received a long-term fellowship from the Human Frontier Science Program, and worked as a postdoc at the Commonwealth Scientific and Industrial Research Organisation (CSIRO) in Melbourne, Australia.
In March 2014, she will join the Groningen Research Institute of Pharmacy within the Department of Pharmaceutical Biology as an assistant professor and Rosalind Franklin Fellow.
---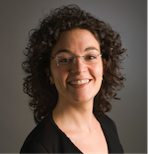 Dr. Anna Salvati
Anna Salvati received her MSc degree in Biology from Florence University, Italy (2003) and PhD in Chemistry from the same institution (2007), spending half of her studies as a guest PhD student in the Chemistry Department of Lund University, Sweden. She has then been awarded a IRCSET postdoctoral fellowship to work in University College Dublin, Ireland. After that, she has joined the Centre for BioNano Interactions (UCD) as a senior researcher.
She is working at the University of Groningen from February 2014. Her research focuses on the interactions of nanomaterials with cells for nanomedicines and nanosafety (see webpage for information).
| | |
| --- | --- |
| Laatst gewijzigd: | 24 augustus 2021 09:10 |