Fellows round 2008
at the Faculty of Science and Engineering
In 2002, the Faculty of Science and Engineering started the first round of Rosalind Franklin Fellowships. After three rounds, 14 fellows in total are working at the faculty. They work in all corners of the faculty, in subjects including mathematics, chemistry, physics, biology, computer science and pharmacy.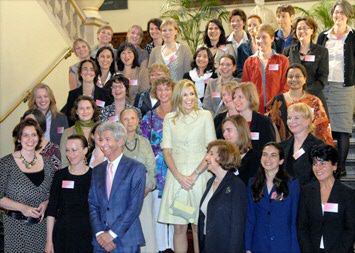 Photo:
All fellows appointed at the University of Groningen in the 2008 round, were formally installed on May 20th, 2009, in the presence of Queen Máxima (then Princess Máxima), Brenda Maddox (author of The Dark Lady of DNA) and Ms Jennifer Glynn (sister of Rosalind Franklin).
In the third round, five fellowships at the Faculty of Science and Engineering were awarded to:
Prof. Mirjam Dür, at the Institute for Mathematics and Computing Science (IWI)
Dr. Sonja Smets, at the

Artificial Intelligence and Cognitive Engineerin

g institute (

ALICE)
Dr. Tamalika Banerjee at the Zernike Institute for Advanced Materials
Dr. Bregje Wertheim at the Centre for Ecological and Evolutionary Studies (CEES)
Dr. Anke Terwisscha van Scheltinga at the Groningen Biomolecular Sciences and Biotechnology Institute (GBB)
Prof. Mirjam Dür - associate professor
Research interest: Mathematical Optimization
Mirjam Dür was born in Vienna, Austria, where she received a M.Sc. degree in mathematics from the University of Vienna in 1996. She received a PhD in applied mathematics from University of Trier, Germany, in 1999. After that, she worked as an assistant professor at Vienna University of Economics and Business Administration and as a junior professor at TU Darmstadt, Germany.
Her research field is mathematical optimization, that is, developing algorithmic methods to compute optimal solutions of mathematical optimization problems. In 2010, she was awarded a VICI-grant by the Dutch Organisation for Scientific Research (NWO).

As of October 2011 she is professor of 'Optimierung' at the University of Trier (Germany).
Dr. Sonja Smets - assistant Professor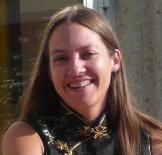 Sonja Smets (1971) obtained her PhD at the Vrije Universiteit Brussel (VUB). She was a post-doctoral researcher at the Flemish Fund for Scientific Research and became a part-time lecturer at the VUB till 2009. In 2005-2006 she was a visiting scholar at the London School of Economics, and in 2008 at both the Institute for Logic, Language and Computation at the University of Amsterdam, and the School of Informatics at Indiana University.

In 2009 she became a Rosalind Franklin Fellow at both the Faculty of Philosophy (Dept. Theoretical Philosophy) and the Faculty of Science and Engineering (Multi-agent Systems Group in Artificial Intelligence). Later in 2009, she received a VIDI award. She is affiliated to the Research Group on the Philosophy of Information at the University of Oxford. Her research programme ranges over Logic (in particular non-classical logics, including non-monotonic logics, belief revision, modal and temporal logic, quantum logic); Multi-agent Systems; Formal Epistemology; Philosophy of Quantum Physics, Quantum Information and Computation.
As of January 2012 she is an associate professor at the University of Amsterdam.
Dr. Tamalika Banerjee - assistant Professor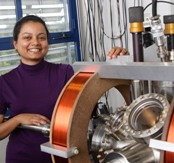 Tamalika Banerjee (1970) received her PhD in Physics from the University of Madras, India. She has been a Visiting Researcher at MIT, Cambridge, Massachusetts, USA followed by a Post Doctoral stay at Tata Institute of Fundamental Research (TIFR), India, before moving to the University of Twente, The Netherlands in 2002. She received a NWO-VIDI grant and joined the Physics of Nanodevices Group at the Zernike Institute for Advanced Materials as a Rosalind Franklin Fellow (Assistant Professor) in 2009. Her research combines exploratory fundamental studies of spin transport at the nanoscale in hitherto unexplored material systems using local probe techniques and complex devices.
Dr. Bregje Wertheim -assistant Professor
Bregje Wertheim (1971) completed her PhD at Wageningen University. After 2 post doctoral positions, jointly at the University College London and Imperial College London (United Kingdom), she was awarded a Rosalind Franklin Fellowship in Groningen. She started in January 2009 in the Centre for Ecological and Evolutionary Studies (CEES), Faculty of Science and Engineering. Her new research line uses the host-parasitoid model system to investigate the genomics of evolutionary adaptations. The emphasis in her current research is on the genomic variation that contributes to differences in immunological resistance to parasitoids, for which she received a VIDI grant in 2008.
Dr. Anke Terwisscha van Scheltinga
Protein structure (from the Max-Planck-Institut für Biofysica, Frankfurt am Main, Germany), at GBB (Groningen Biomolecular Sciences and Biotechnology Institute)
| | |
| --- | --- |
| Last modified: | 04 July 2022 11.11 a.m. |