BSc. Pharmacy academic advisor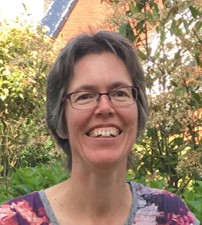 Online appointments only until further notice!
Degree programs
BSc. Pharmacy
MSc. Pharmacy
Location
Email
academicadvisor.phar rug.nl
Open Office hours (max 10 min)
Monday and Thursday 12.30 - 13.30 hr.
In case an open office is cancelled, this will be announced here
Due to the COVID-19 situation open offices are cancelled until further notice.
Appointments (>10 min)
Working days
---
Degree programmes
• BSc. & MSc Pharmacy
Location
• Zernike (Bernoulliborg, Education Support Centre) room 5161.0077
• Note: Due to the UG-measures because of the COVID-19 situation, I am mainly working from home and therefore it is not possible to meet me in person at the moment. Appointments take place online (Google Meet).
Email
• academicadvisor.phar rug.nl
Whatsapp
• +31 615283208
Open Office hour: by phone only! (max 10 min)
• Tuesday, 10.30 - 11.30h
• Monday, 9.00 - 10.00h
• Please call +31 503635194 or +31 615283208 during office hours.
Appointments via Google Meet (max 30 min)
• Book your appointment via https://fse.as.me/renskevonk
• NOTE: appointments will take place online via Google Meet until further notice!
• You will receive an invitation via email including a link for Google Meet.
Working days
• Monday - Wednesday - 13.30hBook your appointment via https://fse.as.me/renskevonk
• Thursday and Friday
| | |
| --- | --- |
| Last modified: | 15 October 2021 3.29 p.m. |