FSS and the Sustainable Development Goals
In 2022, all bachelor and master programmes of the Faculty of Spatial Sciences have been evaluated on the connection to the United Nations Sustainable Development Goals (SDGs) in the courses offered in these programmes.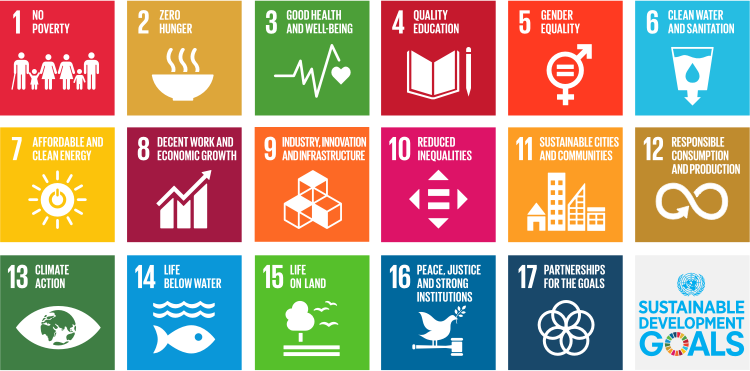 Overall, all of our programmes connect to either goal 10 - reduced inequalities - or 11 - sustainable cities and communities - the most. However, all of our programmes have their own strengths when it comes to connections to the SDGs, with different accents.
Bachelors
The bachelor programme Human Geography and Planning emphasizes more on inequality and socio-economic SDGs, while Spatial Planning and Design is strong in its connections to sustainable societies and teaching students about the power of institutions.
Masters
In the two planning master programmes, Society, Sustainability and Planning (SSP) focuses on inequalities much more than Environmental and Infrastructure Planning (EIP) does, but both focus on creating sustainable and inclusive cities. SSP lays the accent on socio-economic SDGs, while EIP is stronger in SDGs related to climate and environment. Population Studies and Economic Geography both focus on inequalities and other socio-economic factors, relating to SDGs within those perspectives and being noticeably 'weaker' than the planning masters in SDGs connecting to sustainability.
Most courses in the master in Real Estate Studies have little connection to the SDGs, two of them relate to sustainable cities and communities. Because the core courses of the Research Master in Spatial Sciences are methodological, this programme has not been evaluated.
| | |
| --- | --- |
| Last modified: | 15 December 2022 11.24 a.m. |